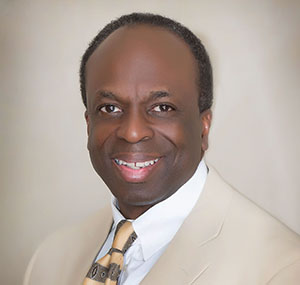 BRUCE THOMPSON

CHAIRMAN
Bruce E. Thompson was elected an Officer and Vice President of Internal Audit of Alcoa in September 2015. He currently serves in this role for Arconic, Alcoa's successor company. He is responsible for worldwide audit activities in the areas of Financial & Business Processes and Information Technology as well as audit reporting for Environment, Health & Safety. Bruce reports to Arconic's Chief Financial Officer and has substantial interface with its Board of Directors.
In his previous role as Vice President, Business Analysis and Planning at Alcoa, Bruce had responsibility for Company forecast consolidation as well as financial and business analysis. Bruce managed the Degrees of Implementation (DI) process, doubling Corporate employee participation in generating profit improvement ideas while leading development and implementation of an upgraded DI system. He also led efforts to enhance Alcoa's capital spending, financial forecasting and reporting, and long-term planning processes and systems.
Prior to joining Alcoa in 2011, Bruce served as Vice President – Finance in the Building Efficiency group of Johnson Controls and as Chief Financial Officer for VITEC, an automotive supplier. He also has led Finance organizations at Ford Motor Company and has significant leadership experience in Marketing, Strategic Planning, Corporate Development and Operations. He holds an MBA from Stanford, an MPA from Princeton, and a BA from Howard University.
Bruce has been an NBMBAA® Board member since 2011 and has chaired its Audit and Advancement & Development Committees. He previously co-chaired the association's National Conference, and served as Treasurer, Vice President and President of its Detroit Chapter. He also has served on the boards of CTK Credit Union, Iconics (a leading industrial automation technology company), and Michigan Avenue Business Association. In addition, he taught a graduate Entrepreneurial Finance course at Wayne State University.
Bruce's community involvement includes support for the Young Entrepreneurial Scholars (YES) Program and serving as a sponsor for its minority high school summer internship program. He has volunteered as a mentor and tutor through Efficacy Detroit and the Detroit Public Schools Student Motivational Program, and currently volunteers with the Food Share Ministry of Triumph Baptist Church. In addition, he spearheaded fundraising efforts for the Charles H. Wright Museum of African-American History and the Luard Scholarship of the English-Speaking Union.
A tireless advocate for diversity and inclusion, Bruce serves as Chairman of the Arconic African Heritage Network. In addition, he plays an active role in recruiting as Arconic's Campus Executive for Howard University.
GENA ASHE

VICE CHAIR, ADVANCEMENT & DEVELOPMENT
Gena Ashe is currently a member of the Board of Directors and Chairman of the Nominating and Governance Committee for XPO Logistics, Inc. (NYSE: XPO), a publicly traded top 10 global provider of transportation and logistics solutions in 34 countries, with more than $15 billion in annual revenues, 50,000 corporate customers, and 84,000 employees world-wide. She also serves as a member of the Board of Directors and Vice Chairman of the Board for XPO Logistics Europe SA (Euronext: XPO), a top European transportation, logistics, and global forwarding enterprise with more than €5 billion in annual revenues based in Lyon, France and servicing customers in France, UK, Spain, Belgium, the Netherlands, Poland, Romania, and Russia. In addition, she is the former EVP, Chief Legal Officer, and Corporate Secretary of BrightView Landscapes, a $2.2 billion KKR portfolio company and the country's largest commercial landscape maintenance, construction, and snow management company. As CLO, Ms. Ashe was a member of the Company's Executive Leadership Team and led the Company's Corporate Governance; Legal; Risk Management; Mergers and Acquisitions; Compliance; and Environment, Health & Safety ("EH&S") functions. She also served as a strategic business advisor to the CEO, the Board of Directors, and senior management on all corporate initiatives.
Ms. Ashe's experience spans a broad range of businesses, both publicly traded and privately held, including executive and senior level legal positions with large domestic and multi-national companies such as IBM, AT&T, Lucent Technologies, Public Broadcasting Service ("PBS"), and Darden Restaurants. Prior to embarking upon a career as an attorney, Ms. Ashe was an Electrical Engineer and Scientist for IBM where she developed and designed microcomputer based product solutions for the company.
Ms. Ashe was named one of Savoy Magazine's "Power 300 – Most Influential Black Corporate Directors for 2016" and was named by Spelman College as one of its "2016 Alumnae Influencers of The Year". She also recently earned the distinction of becoming a National Association of Corporate Directors Fellow.
Ms. Ashe holds a Juris Doctorate from Georgetown University Law Center, where she served on the American Criminal Law Review, a Master of Science in Electrical Engineering from Georgia Institute of Technology, where she was selected as the Most Outstanding Engineering Student in the Dual Degree Program, and a Bachelor of Arts in Mathematics with a minor in Physics from Spelman College, where she graduated summa cum laude and class valedictorian. She also earned an international management certificate from the University of Oxford in England and recently completed the Executive Development Program at the Wharton School of the University of Pennsylvania (2015) and the C-Suite Academy sponsored by McKinsey & Co. Leadership Institute and the Executive Leadership Council (2016). In addition to serving as the Vice Chair of the Board of Directors of the National Black MBA Association, Ms. Ashe currently serves on the Board of Trustees for Spelman College and the Board of Advisors for the Georgetown University Law Center.
Ms. Ashe holds membership in many civic and professional organizations including the National Association of Corporate Directors, the National Bar Association, the American Bar Association, the Executive Leadership Council, Corporate Counsel Women of Color, the American Corporate Counsel Association, the Charting Your Own Course Foundation, the Links, Incorporated, Delta Sigma Theta Sorority, Incorporated, and Girl Friends, Inc. She currently resides in Bethesda, Maryland with her husband, sports and entertainment attorney, Mason Ashe, and their daughter, Kyndall, who is currently a college junior.
MICHAEL C. MCNEIL


VICE CHAIR, PROGRAMS & POLICY
Michael C. McNeil is the current Global Product Security & Services Officer, for Philips Healthcare. In this capacity, McNeil leads the global product security program for the company. Prior to this assignment, McNeil was the former Global Chief Privacy & Security Officer at Medtronic; Chief IT Security Officer at Liberty Mutual Group and Chief Privacy Officer, Vice President of Data Services for Reynolds & Reynolds.
He is also a Board member of the Visual Privacy Advisory Council (VPAC), Medical Device Privacy Consortium (MDPC); Information Technology Senior Management Forum (ITSMF) and served as its Vice Chairman, and a member of the International Association of Privacy Professional (IAPP) and 100 Black Men of Stamford Connecticut. He is a lifetime member of Kappa Alpha Psi Fraternity Inc. Michael holds a B.S. in marketing from University of Illinois and an M.B.A. from Northwestern University the J.L. Kellogg Graduate School of Management.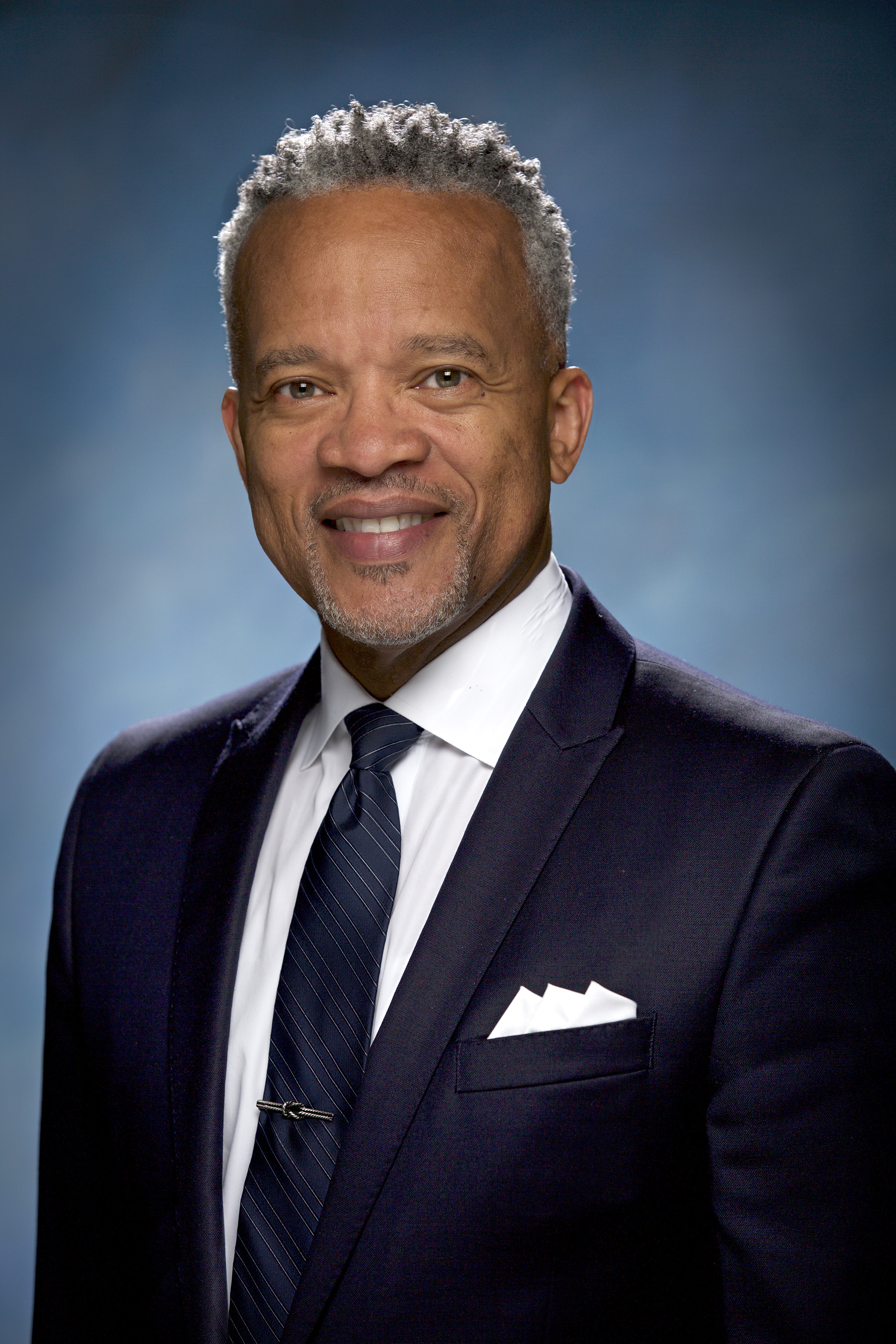 DONALD COMER


SECRETARY
Donald W. Comer is Staff Vice President of Operations Analysis for FedEx Corporation. In this role Comer is responsible for product development and strategies to deliver innovative customer technology solutions to market. Comer's portfolio of solutions provides global access to FedEx transportation services impacting more than $13 billion in revenue. Comer joined FedEx in 1989 as senior financial analyst. Over his 24 year tenure he has assumed increasing levels of responsibility in varying business disciplines including finance, marketing, project management, strategic planning, and leadership.
Before joining FedEx, he was senior accountant at International Paper and was supervisor of corporate reporting with Holiday Corporation.
Comer holds a bachelor degree from the University of Tennessee at Martin in accounting and an MBA from the University of Memphis' Executive MBA program. He holds designation as a New Product Development Professional (NPDP) certified by the Product Development and Management Association.
He is the 2012 recipient of the National Black MBA Association®'s Chairman's Award, the organizations signature award presented by the board chairman in recognition of demonstrated visionary leadership and service to the organization and larger community. He was named to the 2012 Ambassor's Club a FedEx award given to a select number of staff for high performance and outstanding contributions to furthering business objectives. He is a 2011 recipient of the Tri-State Defender 50 Men of Excellence award for his public and professional contributions and is the Kappa Alpha Psi Fraternity, Memphis Alumni Chapter 2011 Kappa Man of the Year. He is a life member of the National Black MBA Association® where he was named to the National Black MBA Magazine®'s Top 50 Under 50 Executives. He is also a life member of Kappa Alpha Psi Fraternity, Inc. He currently serves on the board of directors for the National Black MBA Association® and is a past member of The Memphis Urban Debate League Advisory Board, The Memphis Urban League, Girls, Inc., YO! Memphis Foundation, Inc., and the University of Memphis Executive MBA Advisory Board.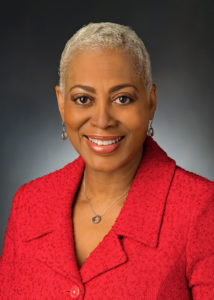 CHARMAINE WARD
SECRETARY
Charmaine Ward is Corporate Relations Director for Georgia Power. She is responsible for building and maintaining key state and national relationships with diverse organizations and opinion leaders. Her efforts focus on forming strategic alliances with various segments of the company's 2.5 million customers, corporate partners and civic organizations to garner support and promote advocacy for important industry and company issues. She also works closely with internal executives and community leaders to develop sustainable initiatives aligned with the company's business goals and corporate philanthropic strategies supporting its mission to be a citizen wherever we serve.
Charmaine has held senior-level positions with Georgia-Pacific, John H. Harland, Bank of America, Showtime Networks and IBM. She has created tremendous value as a corporate leader in the areas of philanthropy, corporate affairs, diversity, marketing, and sales.
She is a noted speaker on topics including philanthropy, professional development, women's empowerment, leadership development, personal branding, and entrepreneurship. She is also a serial entrepreneur, a certified John Maxwell Leadership Coach, and an Associate Certified Coach with ICF (International Coaching Federation).
Charmaine's service to the community is widespread. She serves as Secretary for the National Black MBA national board, Vice Chair for the National Black Arts Festival Board, Secretary for the Atlanta Business League board and Chair of Special Events for Kenny Leon True Colors Theatre board. She is a member of Delta Sigma Theta Sorority, Inc. and the Links, Inc. She is also an alumna of United Way VIP, Education Policy Fellowship Program (EPFP), Leadership Georgia, and Leadership Atlanta.
Charmaine is humbled by the numerous awards recognizing her civic contributions:
Atlanta Tribune Magazine "Women to Watch"
Uptown Professional Magazine "Catalyst Award"
NBMBAA "Chapter President of the Year"
YWCA Greater Atlanta "Women of Achievement"
Who's Who In Black Atlanta "30 Powerhouse Women"
Rolling Out Magazine "25 Women of Achievement"
Atlanta Business League "100 Most Influential Black Women in Atlanta"
Delta Sigma Theta Sorority, Inc. "Torch Award"
Concerned Black Clergy "Corporate Award"
Alpha Kappa Alpha Sorority, Inc. "Woman In Philanthropy"
Charmaine graduated Magna Cum Laude with a B.A. in Economics from Clark Atlanta University and earned an MBA with honors from Kennesaw State University.
A native of Chicago, she is an avid reader, loves the theatre, and enjoys international travel. She is very proud of her role in Kenny Leon's "Steel Magnolias" film.
Charmaine's personal mission is to be a CATALYST, creating positive change in individuals and organizations through servant leadership.
CASSIUS F. BUTTS


MEMBER
Cassius F. Butts is an accomplished business executive with over 25 years of private and public sector experience. He brings a unique skill set in having served in leadership roles with Bank America, Fleet Bank and two presidential administrations. He is the Chairman and co-founder of CFB Advisors  (CFBA) a boutique management-consulting firm located in Atlanta, GA (www.cfbadvisors.co). Originally initiated in 2005, CFBA now offers strategic management, access to capital and communication services.  CFBA is also a strategic partner with The American Express Open Forum series.
In the spring of 2011, President Barack Obama appointed Cassius as Regional Administrator for the U.S. Small Business Administration (SBA). It was with SBA where he managed five record-breaking years for SBA lending within the eight southern states. Nearly $30 billion in SBA-backed loans were awarded to small businesses representing a 53% increase in lending during his tenure. Cassius previously served as a Presidential Management Fellow under the George W. Bush Administration within the U.S. Department of Housing & Urban Development (HUD). He successfully helped established HUD's multimillion marketing procurement process.
After 15 years of federal service, Cassius accepted the prestigious role as Executive In Residence at The J. Mack Robinson College of Business with Georgia State University (GSU). As an Executive In Residence, he focuses on the university's entrepreneurship and innovation initiatives. Additionally, he is responsible for the development of strategic alliances with key private sector organizations, non-profit organizations and philanthropic stakeholders. Cassius continues to serve as an equity partner and executive team member with Latimer Lighting, Corp., an advanced LED lighting technology and innovation firm based in Suwanee, Ga. He is also an equity partner with EQ Labs, Inc., which produces the natural energy beverage Last Shot®.
Cassius is a graduate of Morehouse College and Clark Atlanta University's Graduate School of Public Administration where he teaches a course in Entrepreneurship. He holds a Certificate in Grant Writing from Emory University's Life Learning Institute and is a 2012 graduate of Leadership Atlanta. He remains civically active and enjoys volunteering by serving on Operation Hope's Southeast Board, the National Black MBA Association, and Professional Sports Lives Magazine. He is also a member of Sigma Pi Phi, Fraternity (Kappa Boule), Kappa Alpha Psi, Fraternity, Inc. and H.R. Butler Masonic Lodge #23 in Atlanta, GA. Cassius live by his motto, "Your passion is your purpose and your purpose is your plan."
KENNETH ALLEN CHARLES


MEMBER
Kenneth Allen Charles, Vice President, Global Inclusion & Staffing, General Mills, Inc. Ken Charles holds the dual titles of Chief Diversity and Chief Staffing Officer. With his team, he is responsible for attraction, inclusion and retention of talent in every diverse form and generating talent solutions that will provide winning results for General Mills around the world. He also has responsibility for General Mills $570 MM Supplier Diversity program.
Ken currently chairs the UNCF Twin Cities Masked Ball and serves on boards of the Minneapolis Urban League, Congressional Black Caucus Foundation, and National Black MBA Association.
He was recently listed as one of the 75 most influential people in the Twin Cities by Minnesota Monthly magazine and as one of the Top Executives in Diversity by Black Enterprise. Ken is a member of Sigma Pi Phi Fraternity and the Executive Leadership Council.
GAIL M. JOHNSON


MEMBER
As vice president-leadership development and diversity initiatives at AT&T, Gail M. Johnson manages a team of talent management professionals responsible for the company's Future Leaders Internship Experience (FLITE), leadership development and business sales leadership programs. Her organization also oversees diversity initiatives that help build AT&T's diverse talent pipeline. These efforts include relationships with HBCUs (historically black colleges and universities), minority-serving institutions and diverse stakeholders.
Gail also serves as the HR leader for the Flight Ops and Executive Operations organization, which supports the office of the AT&T chairman.
Previously, Gail served as AT&T's executive director-human resources and managed a team of HR strategic partners who supported 5,000 domestic and international employees. In this role, in 2014, she received an AT&T Diamond Award based on her leadership in creating an organizational design that provides technical and business solutions for the federal government.
Since joining the company in 1987, Gail has held management positions in human resources, sales, new business development and operations.
She gives back to the community by mentoring more than 25 AT&T employees, college and high school students on their careers.
She also is president of the Harbor City chapter of The Links Inc. The Links Inc. promotes educational, civic- and inter-cultural activities to enrich the lives of African-Americans. The Harbor City chapter recently adopted an inner-city school in Baltimore to encourage students to consider a STEM career. In the past, Gail served as the eastern area representative to The Links Foundation, the philanthropic arm of The Links Inc. She has also served as the Eastern Area HBCU chair.
In addition, Gail is secretary of the Tuxedo Ball, a nonprofit organization that provides workshops and career counseling to African-American college students.
She is a past national vice president of Jack and Jill of America Inc., which supports African-American children's leadership development. She also served on the organization's Foundation board of directors and those of the Thurgood Marshall College Fund, the National Institute of Health Community Ambassador Program and INROADS, which helps prepare youth for corporate and community leadership.
Gail earned a bachelor of science degree from Virginia Commonwealth University (VCU) and an Executive Education Certification from Harvard University. She is a lifelong member of the Alpha Kappa Alpha sorority and a member of the Girl Friends, Inc.
She launched a mentoring program for African-American students at VCU in 2015.
Gail and her husband, Pastor Kevin Wayne Johnson, live in Clarksville, Md. They have three sons, Kevin, Christopher and Cameron.
JOHN LEWIS, JR


MEMBER
John has over 25 years of broad based experience as a lead trial lawyer in private practice, in-house litigation counsel, including managing the global litigation team of an Atlanta based Fortune 100 Company, conducting internal investigations domestically and internationally, and advising corporate board members, executives and senior business leaders. John has served as senior managing litigation counsel, global anti-bribery counsel and global head of diversity and workplace fairness.
John focuses his practice on internal and government investigations, including Foreign Corrupt Practices Act investigations, corporate compliance, commercial litigation, including class action litigation, business bankruptcy/creditors rights and diversity consulting.
John led internal and governmental investigations into some of the earliest Sarbanes-Oxley whistleblower claims. He was tapped to serve as his company's first global anti-bribery counsel responsible for company compliance with the Foreign Corrupt Practices Act, the UK Bribery Act and similar global anti-corruption laws around the world. In this role, John led in person training, audits and investigations in Asia, Europe, Africa, the Middle East and Latin America including compliance related due diligence in international M&A transactions. He also personally advised and updated the board audit committee on these matters.
John honed his trial skills early in his career for over 10 years in private practice as a commercial litigator with emphasis on bankruptcy/creditors' rights disputes. John then moved into an in-house role with an Atlanta based Fortune 100 Company and for 8 years – five as head of litigation – he defended company directors in shareholder derivative cases and advised senior management in all aspects of strategy, leading interviews, defending depositions and managing alternative dispute resolution in class actions, multi-district litigation and related proceedings. He managed the single largest potential litigation exposure in the history of the Company, which was a securities class action lawsuit the touched four continents.
John's diversity consulting practice is unique in that John brings his experience of actually having been a head of diversity for a global company. As global chief diversity officer, he had board level accountability for all aspects of workplace fairness including responses to EEOC charges, OFCCP inquires as well as media and related media and reputational concerns. John served as the "voice" and "face" of diversity and inclusion for the company interacting with external constituents, community leaders, insurance carriers, institutional investors and the landscape of workplace, marketplace, community, customers and partners. Through this experience, John brings unique perspective to confidential litigation assessments, corporate diversity compliance reviews, internal legal vulnerability assessments, and assisting clients in developing "best practice" benchmarking.
John's broad based background enables him to bring a solutions based perspective drawing on a range of legal disciplines and a proven track record of success working not just with lawyers but with business leaders in public affairs, a public company board of directors, communications, government relations, regulatory affairs and community stakeholders.
John is licensed to practice in Pennsylvania, Missouri, Kansas and Georgia.
VALERIE LOVE


MEMBER
Valerie Love joined Johnson & Johnson Vision Care effective April 1, 2013 as the Worldwide Vice President Human Resources. Valerie joins J&J with over 20 years of Finance, Operations, Labor Relations and HR experience.
Prior to joining J&J, Valerie was the Vice President Human Resources at Tyco Integrated Security (Tyco International). While at Tyco, Valerie supported the Global Thermal Controls Division and Commercial Security operations.
Valerie started her professional career at General Motors and during her 20 year tenure she spent time in both local and international assignments (Argentina and Germany) where her levels of responsibility increased with each new appointment to include roles within finance, operations (manufacturing) and HR: global compensation, leading and providing overall direction and coordination of salaried HR activities for Sales & Marketing, Global Design, Global Research & Development and Strategic Initiatives; growing the talent base of both technical and leadership staff; providing HR consultation advice and support during the design and implementation stages of new facilities in emerging markets (key leadership role in launching Greenfield sites (start up plants) in China, Thailand, Poland, Brazil, Argentina and Tel Aviv, Israel).
At J&J, Valerie serves as co-Executive Sponsor for JJVC African American Leadership Council (AALC) and Executive Champion for JJVC Diversity & Inclusion Council. Valerie also serves as a Board Member for the Juvenile Diabetes Research Foundation (JDRF) North East Florida chapter.
In her spare time, Valerie enjoys running (has completed 3 marathons), reading, exploring different cultures and spending time with family.
Valerie has a BA from Tennessee State University and an MBA from Belmont University in Nashville, Tennessee
Valerie resides in St. Johns, Florida.
MEL PARKER


MEMBER
Mel Parker is the Former President of Brink's North America. In this role, Mr. Parker oversaw the commercial and operational business of Brink's in the United States and Canada, with approximately $1 billion in annual revenue and 11,000 employees.
Before joining Brink's in 2012, Mr. Parker served as Vice President and General Manager of the North America Consumer and Small Business organization at Dell. During more than 22 years in operations, sales and marketing, Mr. Parker has held numerous senior leadership roles such as Senior Vice President of Sales North America, Vice President Marketing North America, General Manager and Brand Manager at multiple Fortune 500 Companies that include Corporate Express(Staples), Newell Rubbermaid and PepsiCo.
Mel has a Bachelor of Science degree from the U.S. Military Academy at West Point (New York), where he majored in computer science and minored in electrical engineering.
He is a decorated combat veteran and graduate of the U.S. Army Ranger and Airborne School. He served with distinction in the 82nd Airborne Division at Ft Bragg N.C.
Mel currently serves as a Independent Public Director on the Board of Vectrus (NYSE:VEC) and the Executive Board of Big Brothers and Big Sisters of Central Texas. He is a member of the Executive Leadership Council and was also named to the Savoy Top 100 Most Influential Blacks in Corporate America for 2012 and 2014.
LOUISE PERRIN


MEMBER
Louise Perrin is a Senior Vice President for State Farm Insurance Companies. State Farm, a fully integrated insurance and financial services company, based in Bloomington, Illinois, is the largest auto and homeowners insurance company and the second largest life insurer in the United States. State Farm generates more than $50 billion in annual property and casualty revenues with 81 million policies and accounts serviced through its almost 18,000 independent contractor agents in 48 states and Canada, online at statefarm.com® and via its customer contact centers.
Perrin was appointed Senior Vice President in 2009 after 24 years with the company. She has held numerous positions in leadership, sales, marketing, product and agency distribution, executive development and succession planning, and community development. With profit and loss and strategic visioning responsibilities for State Farm's insurance and financial services sales operations spanning four states with over 4 million State Farm households, Louise has been instrumental in providing the vision and strategic direction that has created a high performing execution culture. As the chief architect of a multi-year growth strategy, she successfully repositioned 4,300 diverse and highly engaged agents and employees to consistently deliver superior and accelerated market share growth through differentiated sales and service generating over $7 billion in annual direct written premium.
In addition to her strategic visioning and leadership collaboration strengths, Louise believes strongly in giving back to the community, as demonstrated by her roles as former Vice Chair of the American Red Cross of Southeastern Wisconsin Board of Directors, and member of the boards of directors of the Wisconsin Conservatory of Music, the Milwaukee Ballet and Friends of the Milwaukee Art Museum. She is a founding member of several organizations including P.R.I.D.E. (People Responsible for Improving the Development of Education) in Evansville, Indiana; B.E.S.T. (a State Farm adopt-a-school program) in Chicago, Illinois; and the Tri-Taylor Community Association. She also served as a past chairman of NHS Annual Neighborworks Day and is currently a member of the Board of Overseers of the Rutgers University Foundation.
In 2007, Louise was selected as a Woman of Influence/Inspirational Leader by the Business Journal of Greater Milwaukee and featured in the Cornell University Alumni publication that same year.
Perrin received her bachelor's degree from Rutgers University and a MBA from Cornell University's Johnson School of Business. She has also earned her Life Underwriter Training Council Fellow (LUTCF) designation from the American College in Bryn Mawr, Pennsylvania and is working on her Chartered Life Underwriter (CLU) designation.
ORIS STUART


MEMBER
As Senior Vice President, Chief Diversity & Inclusion Officer at the National Basketball Association, Oris Stuart is responsible for overseeing diversity and inclusion strategies for the NBA, WNBA, and NBA Development League. He provides best practices and leadership on diversity and inclusion matters to the league offices and teams, oversees efforts to increase the number of minority and women-owned suppliers, and supports efforts to attract, develop and retain diverse talent. Stuart is also leading the creation of a global diversity and inclusion council to ensure engagement on the league's diversity and inclusion strategies at all levels.
Stuart has nearly 15 years of experience as a business executive in diversity and inclusion issues. Prior to joining the NBA in June 2015, Stuart spent two years as a Senior Partner with Korn Ferry, an executive search and talent management firm, where he led its Inclusion and Diversity practice. He provided organizational, strategic, and technology advisory services that helped directors, chief executives, and senior leaders address a wide range of global talent, diversity, and inclusion challenges. His industry focus included life sciences, financial services, utility, quick service restaurant, retail, professional services, and healthcare. Previously, Stuart served as the Chief Executive Officer for Global Novations, the world's preeminent diversity and inclusion consultancy and training firm. During his tenure with Global Novations, Stuart supported clients across Asia, Australia, Europe and North America, guided the expansion of the firm's technology and consulting platforms, oversaw a tenfold increase in the firm's size, and engineered its ultimate acquisition by Korn Ferry in 2012.
Earlier in his career, Stuart served as a senior business manager and strategy and operations consultant for such organizations as Deloitte, Providian, and Wingspan Technology.
Stuart graduated from the University of Virginia with a degree in electrical engineering and holds an MBA from Duke University, where he was a Fuqua Scholar and a National Black MBA Scholarship recipient.
JANET UTHMAN


MEMBER
Janet Uthman serves as Vice President of Sales and Marketing for Comcast's Western New England Region. In this role, Uthman oversees all sales related initiatives for the region, which serves over 800,000 customers in more than 300 communities in Connecticut, Western Massachusetts, Vermont, Western New Hampshire and New York.
Uthman works to ensure all sales and marketing goals and initiatives for the region are communicated, supported and met for all channels and stakeholders. She is also responsible for ensuring customer and revenue targets are achieved and overseeing regional sales channels, product management, subscriber budgets, competitive intelligence and marketing strategy.
Uthman brings a wealth of industry experience and marketing leadership to her role. She previously served as director of product management for Comcast's Western New England Region, owned her own cable industry consulting company and served as a Regional Director for Comcast in Baltimore, Maryland. Prior to joining Comcast, Uthman served as corporate marketing director for Black Entertainment Television and also held management positions at The Disney Channel and Coopers & Lybrand.
Uthman's commitment to her role in the Comcast organization extends beyond the workplace and into the community. She serves on the Board of Directors for the Urban League of Hartford and regularly participates in Comcast Cares Day, a national annual day of volunteering for Comcast employees, family and friends. In 2004, Uthman helped to co-found Washington Wolfe Gateway Community Association in East Baltimore, Maryland to revive a neighborhood that had been nearly devastated by disinvestment and neglect. With the help of the neighborhood citizens, city leaders and police, they were able to take back and revitalize the neighborhood.
In 2011, Uthman was one of 12 executives across the country that was honored by NAMIC with a Luminary Award and she was also named one of the "Most Influential Minorities in Cable" by CableFAX: The Magazine the same year.
Uthman earned her Master of Business Administration degree in Marketing from UCLA Anderson School of Management and a Bachelor of Science degree in Accounting and Finance from UC Berkeley. She resides in West Hartford, Connecticut.