CASSIUS F. BUTTS
Board Chairman
Senior Partner & Chief Strategy Officer
Global Leader Group
Founder
Capital Fortitude Business Advisors
Cassius F. Butts has worked alongside domestic and international heads of state, presidents, and CEOs. Cassius understands the importance of creating pipeline opportunities for professionals and organizations in addition to having a genuine interest in mentoring and advising mid-career and senior professionals. These Atlanta based initiatives are accomplished while also overseeing, Capital Fortitude Business Advisors as principal owner, creating "talk to Cassius" a multimedia program focused on business, sports and entertainment and serving as a senior partner/chief strategy officer with Global Leader Group based in Salt Lake City, Utah.
Cassius previously led 1st Choice Credit Union as president & CEO. He increased their financial assets by 33% during his tenure while managing the COVID-19 financial crisis. The former regional administrator for the United States Small Business Administration (SBA) was appointed by President Barack Obama in 2011. During his tenure with SBA, Cassius managed five record- breaking years for SBA lending within the eight southern states comprising its region IV. Cassius developed a strategy that helped achieve over $30 billion dollars to small businesses during his appointment. Cassius also served as a Presidential Management Fellow under the George W. Bush Administration within the United States Department of Housing & Urban Development (HUD). He assisted in the establishment of HUD's multi-million marketing procurement process and was named Branch Chief of the Real Estate Owned division during his tenure. After the 2020 presidential election, Cassius was appointed to serve on the Biden-Harris Transition Team.
Cassius currently serves on the WellStar Health System Institutional Review Board, the National Black MBA Association, and chairman of the Fort McPherson Local Redevelopment Authority (Fort Mac LRA). In the summer of 2021, Fort Mac LRA voted to approve the agreements of Tyler Perry Studios and T.D. Jakes Redevelopment company. During his time as a trustee, he helped to land a $30 million Hilton Hotel transaction with Morris Brown College. He also serves on the Morehouse College Department of Business & Economic Advisory Board and recently helped forge a relationship with Four Seasons Hotel for internships and job recruitment with his alma mater.
In 2020, he was a gubernatorial appointee to serve on the Georgia Economic Development Board. Cassius is a proud descendant of an entrepreneurial, higher education and faith driven family. Following his family's values and personal career aspirations, Cassius previously served as an Executive-In-Residence at the Robinson College of Business at Georgia State University at a time when the college receive the national ranking of the "Second Most Innovative University" by, U.S. News & World Reports in 2018.
Cassius is a proud graduate of Morehouse College (BA), Clark Atlanta University (MPA), and recipient of a Grant Writing certificate from Emory University's – Osher Lifelong Learning Institute. Cassius thrives on sharing his experience and knowledge to help others succeed based on the notion of self-actualization, determination, and integrity. As always, Cassius continues to follow the motto; "continue to follow your passion, you'll be certain never to become lost".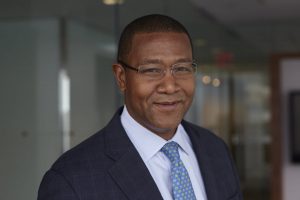 WILLIAM (BILL) BORDEN
Board Vice Chair, Policy & Programs

Corporate Vice President, Financial Services Industry
Microsoft World Wide Commercial Business
As Corporate Vice President of Worldwide Financial Services at Microsoft, Borden is responsible for leading the development and execution of Microsoft's global financial services strategy, including the prioritization of banking, capital markets and insurance industry solutions and their alignment to Microsoft's worldwide digital platform and partner ecosystem, to support our financial services customers in their digital transformation journeys.
Prior to this role, Borden spent 7 years at Bank of America Merrill Lynch, where he served as a Managing Director.  During his time at Bank of America Merrill Lynch, Borden held various leadership positions across Global Transaction Services (GTS), Equity Asset Management Services and Enterprise Payments.  Most recently, he was Head of GTS Commerce Solutions where he was responsible for strategy development, product commercialization and go-to market execution.
Prior to joining Bank of America Merrill Lynch, Borden spent 13 years at Citigroup where he held several senior positions including managing director and head of the North America Public Sector State and Local Government team in the company's Treasury & Trade Solutions organization.  He also held senior strategic positions within Citi's Chairman and Chief Executive Office, and in Citi Cards.
During his four years at R.R. Donnelley & Sons Company, Borden worked in sales, becoming vice president in the General Sales Atlantic & Government Region where he was responsible for managing, organizing, and developing sales for the region.
At International Business Machines Corporation (IBM), Borden performed a number of roles in systems engineering and sales and rose to become a sales manager in the company's Consulting Group, leading a team that sold business transformation, application development, and systems integration consulting services.
Borden holds a bachelor's degree in electrical engineering from Cornell University, where he was a varsity football letterman.  He also holds a Masters in Business Administration from Northwestern Kellogg School of Management.
Borden is a member of The Executive Leadership Council (ELC), the preeminent membership organization for the development of global black leaders. He is committed to helping the communities in which he lives and works through board membership, volunteering and mentoring. His board memberships include: Chicago Cares (1992-1995); The Robert Toigo Foundation (2006-2008); The Beyond Diversity Resource Center (2005-2015); New Jersey Advocates for Education Advisory Board (2006-2010); Bank of America Black Executive Leadership Council Advisory Board (2012-present); and National Black MBA Association® (2018-present).

ORIS STUART
Board Treasurer

Chief People and Inclusion Officer
National Basketball Association
As Chief People and Inclusion Officer at the National Basketball Association, Oris Stuart is responsible for leading the combined Human Resources and Diversity and Inclusion groups.  He oversees diversity and inclusion strategies for the NBA, WNBA, NBA G League and NBA 2K League and its teams, supports the growth and development of the NBA's global workforce, and strengthens commitments to attract, retain, develop and engage diverse talent.
With a focus on people, culture, inclusion and innovation, Stuart aims to establish policies and expand programs to increase the representation of people of color and women in leadership roles and positions across the league.  He leads the NBA's Global Inclusion Council and efforts to grow the league's network of Black-, women- and diverse-owned suppliers.  Stuart also works closely with senior leadership to enable, empower and develop employees in 13 U.S. and international offices.
Stuart joined the NBA in June 2015 and was named the league's first Chief People and Inclusion Officer in 2020,
Stuart has 20 years of experience as a business executive in diversity and inclusion and talent management fields.  Prior to the NBA, Stuart spent two years as a Senior Partner with Korn Ferry, an executive search and talent management firm, where he led its Inclusion and Diversity practice.  Previously, Stuart served as the Chief Executive Officer for Global Novations, the world's leading provider of diversity and inclusion consulting and training solutions.  During his tenure with Global Novations, Stuart supported clients across Asia, Australia, Europe and North America, guided the expansion of the firm's technology and consulting platforms, and led its ultimate acquisition by Korn Ferry in 2012.
Stuart graduated from the University of Virginia with a degree in electrical engineering and holds an MBA from Duke University.  He currently serves on the Board of Directors for the National Black MBA Association® and is a member of the Executive Leadership Council, a national organization that empowers African-American corporate leaders to make significant and impactful contributions in the global marketplace and their communities.
MARVIN TURNER
Board Secretary 
Director, U.S. Department of Housing
Marvin Turner is experienced in managing P&L, strategy, mergers, and acquisitions and performed global advisory work on five continents. He developed his skillset in strategy, finance and mergers and acquisitions at Fortune 500 Companies (Ticker Symbols PRU, CNA, and VZ) before being recruited to C-Suite positions in the middle market. A former CFO and Adjunct Professor of Finance, Marvin is qualified to chair audit committees as an Audit Committee Financial Expert (ACFE) under Section 407 of the Sarbanes Oxley Act of 2002, as interpreted in SEC guidance. He has leadership experience in turnarounds at the division level and the enterprise level.
Marvin currently provides overall leadership for four divisions of the U.S. Department of Housing and Urban Development in the Greater Washington, DC area, with an annual grant output approaching $3.4 Billion and $66 billion in FHA insurance in force on apartment buildings and single-family homes, including a portfolio of 110,000 multifamily units. In this role, Marvin oversees intergovernmental operations across all levels of government and work with developers and others interested in changing the landscape of the community. Marvin formerly served as the Chief of Emergency Preparedness for the Department, including classified continuity programs and disaster response. In that role, he represented the Department on the Financial Fraud Enforcement Task Force, the Emergency Support Functions Leaders Group, the White House Committee on the Future of Princeville, and the Federal Radiological Preparedness Coordinating Committee.
Marvin received his Bachelor of Business Administration Degree from Howard University, his Master of Business Administration from the George Washington University, and his Juris Doctorate from the Georgetown University Law Center. He is an alumnus of executive programs from the Wharton School, Harvard University, and the Partnership for Public Service. He is a member of the National Association of Corporate Directors, the American College of Corporate Directors, and the Private Directors Association.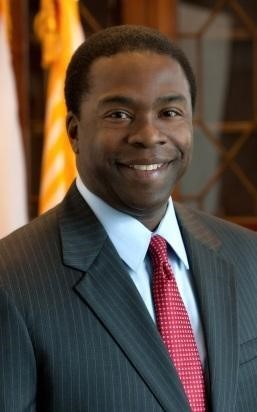 ALVIN BROWN
2011-2015 Mayor of Jacksonville, Florida
Alvin Brown served from 2011-2015 as Mayor of Jacksonville, Florida, the largest city by land area and the 12th largest city by population in the continental United States. The first Democratic mayor in 20 years, and the first-ever African American elected Mayor of Jacksonville, Mayor Brown governed with a vision of bringing Jacksonville together as one community and taking the city to the next level as a place of opportunity for all.
Not long after starting his career, Alvin served as a senior member of the White House leadership team under President Bill Clinton and Vice President Al Gore. As Vice President Al Gore's Senior Advisor for Urban Policy, and Vice-Chair of the White House Community Empowerment Board, he advised the President and Vice President on a wide range of domestic issues, including community revitalization, job creation, new business development and affordable housing.
Alvin also served as Senior Advisor to the late Commerce Secretary Ron Brown, and Senior Advisor to U.S. Secretary of Housing and Urban Development Andrew Cuomo, where he oversaw the Department's $100 million disaster recovery initiatives, and led an overhaul of the Department's disaster response effort.
Alvin recently completed a fellowship at the Georgetown University Institute of Politics and Public Service. Brown earned a Bachelor of Science Degree and an MBA from Jacksonville University and completed postgraduate work at Harvard University's Kennedy School of Government. He received an honorary doctorate from Edward Waters College and Jacksonville University.
LESLIE COLEMAN
Vice President, Equity Diversity and Inclusion
Nutrien
Leslie Coleman, Vice President, Equity Diversity and Inclusion, joined Nutrien in March 2021.
Leslie brings extensive experience in driving a diverse and inclusive workforce for global organizations in a variety of sectors. Most recently, Leslie was the Global Director of Diversity & Inclusion at International Paper (IP) in Memphis, Tennessee. Prior to joining IP, she served as the Global HR Leader at Cargill. Leslie is currently a National Board Member for the National Black MBA Association and former President for the Memphis Chapter. She is also a Board Member for the Memphis Orpheum, TAG and YWCA amongst other prestigious organizations.
Leslie earned a Bachelor's Degree in Human Resources with a minor in Psychology at the University of Arkansas, Fayetteville. Graduating with honors from the University of Memphis, she secured a Masters in Psychology and Research and has a published article titled "Self Theories." She also holds executive certifications with from both Harvard and Emory. Leslie has two son's, Lane and Luke of which Luke is privileged to play football for the US Naval Academy. Leslie and Lane reside in Memphis, TN.
Leslie's motto: "Forward to the possibilities," has served her well and continues to be the ground swell for her success!
AISHA GANTT
Senior Counsel
Amazon
Aisha Gantt is Senior Counsel at Amazon where she supports Amazon's cloud computing and infrastructure business, Amazon Web Services (AWS). Aisha is lead counsel for AWS's data centers operations team. In that role, she is responsible for global legal strategy and operational compliance in more than forty countries. In addition to Aisha's active legal practice, she is an entrepreneur. Aisha co-founded GBP Group, LLC, a private equity fund that makes investing more accessible to socioeconomically diverse investors.
Prior to Amazon, Aisha first practiced law at Covington & Burling LLP, and later worked forFried, Frank, Harris, Shriver & Jacobson LLP. Aisha's practice focused on technology transactions and mergers and acquisitions. Aisha also served as a federal law clerk in the Eastern District of Wisconsin for Judge Charles N. Clevert.
Prior to law school, Aisha was an engineer at Lockheed Martin Corporation where she participated in its leadership development program. During her tenure there, Aisha patented a technology that increased efficiency of liquid crystal displays.
Aisha has a Bachelor of Science in Mechanical Engineering and Mechanics from Drexel University and Juris Doctor from the Howard University School of Law.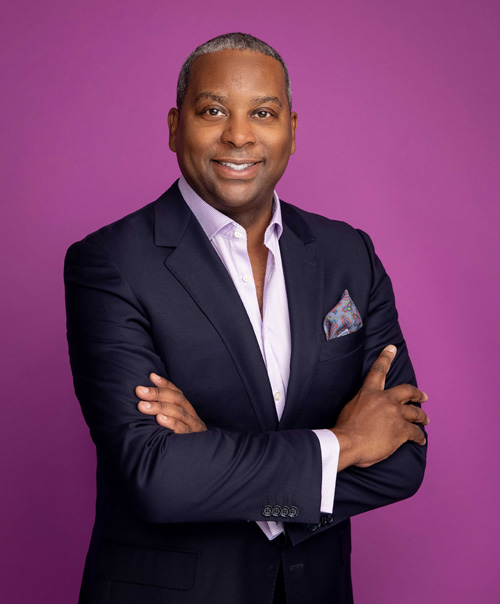 MICHAEL E. HAMILTON
Senior Director II, International Strategy
Walmart, Inc.
As Senior Director, International Strategy at Walmart, Inc., Michael develops and advises on strategic planning activities across the global markets in which the organization operates.
Previously, Michael co-founded Signature Health, LLC, a professional nurse staffing agency focused on reducing the cost of care for clients while improving overall outcomes for patients.  As Chief Executive Officer, Michael was responsible for day-to-day operations, and drove company expansion into three states.  He successfully exited this business in 2020.
Before Signature Health, Michael was Vice President – Corporate Strategy with Principal Financial Group® — he led corporate development for the $16 billion revenue corporation with 4 global business units and 15,000 employees operating in over 70 countries.
Prior to joining Principal®, Michael served as owner and principal of Hamilton Consulting International — advising clients on the exploration, qualification and execution of strategic planning, sales and marketing efforts in the United Kingdom, Switzerland and the United States.
Before starting his firm, Michael was Director of International Business Development for John Ryan Performance, Inc. in London, where he focused on delivering sales and marketing strategies to the global retail banking market.  Michael has also held various sales and corporate development roles at Carlson Companies, Target Corporation and Honeywell International.
Michael is a current Board Member as well as Lifetime Member of the National Black MBA Association® and a member of the Executive Leadership Council (ELC).  He currently serves on the Board of Directors for The University of Northern Iowa-College of Business.  He has previous Board experience with Variety-The Children's Charity® of Iowa, the Make-A-Wish Foundation of Minnesota®, the Twin Cities Chapter of the National Black MBA Association, and the Ordway Center for the Performing Arts.
Michael is a Sloan Fellow having received his Master of Science in Leadership and Strategy from the London Business School.  He also holds an MBA in operations management from the University of Illinois at Urbana-Champaign, and Bachelor of Science degrees in both Electrical and Computer Engineering from the University of Missouri-Columbia.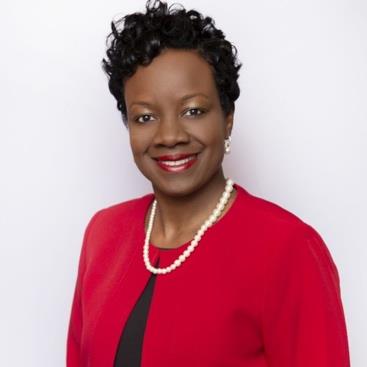 Renée Horne
Chief Marketing & Customer Experience Officer
Chase Auto
Renée Horne is a highly accomplished banking senior executive with demonstrated expertise creating vision and defining comprehensive digital platform and marketing strategies that drive business transformation, build customer engagement and experiences across diverse industries and channels.
Currently, she serves as Chief Marketing & Customer Experience Officer of Chase Auto, an $85 billion+ business portfolio within JPMorgan Chase & Co – Consumer & Community Bank.
Prior to joining JPMorgan Chase in 2021, Renée previously served as Vice President & Head of Consumer Lending Products & Experiences with USAA Federal Savings Bank where she held accountability for the P&L and reporting leadership team overseeing more than $20 billion in assets. Other corporate leadership roles include serving as Managing Director and head of Digital and social media within Global Marketing & Communications for FedEx after a 16-year career spanning finance, marketing & communications and digital.
Renée holds a Master of Business Administration from Saint Louis University and a Bachelor of Science in Business Administration from the University of Missouri – Columbia, where she attended on an NCAA track and field scholarship. She is also a graduate of the Consumer Bankers Association Executive Banking School.
Renee is a member of the Links, Inc., Delta Sigma Theta Sorority, Inc., and has served on a number of startup non-profits focused on education and digital competency including Digital Futures Initiative.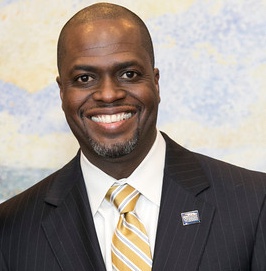 BRIAN MITCHELL
Associate Dean, Full Time MBA Programs and Goizueta Global Strategy and Initiatives
Emory University – Goizueta Business School
Brian Mitchell is an Associate Dean at Emory University's Goizueta Business School where he leads the Full-Time MBA Programs and Goizueta Global Strategy & Initiatives.
Prior to joining Goizueta, Brian developed a remarkable career in the pharmaceutical industry. He began his career with Abbott Laboratories in his hometown of Chicago. Brian then joined SmithKline Beecham (now GSK) during a period in which the company experienced a ten-fold increase in value. After graduate school Brian joined Capgemini's Life Science practice, working with clients including Eli Lilly, Pfizer and Aventis. Brian accepted a position with Solvay Pharmaceuticals, Inc. where he held several leadership positions within US and Global Commercial Operations including all levels of brand management, US Head of Strategic and Business Analysis and Managing Director for Specialized Products. As the leader of the Specialized Products business, Brian was responsible for delivering a P&L that grew to over $600 million. He also earned distinguished awards such as Brand of the Year, the Global Marketing Award, and the Solvay Summit Award – the company's highest individual honor. Brian is a graduate of Quest, Solvay's global executive leadership program, where he was selected by his peers to represent them at the program's conclusion. In 2010 Brian was among the members of the Solvay senior executive team who successfully exited when the company was sold for over $6 billion, and subsequently was honored with Emory's Alumni Achievement Award that same year.
With Goizueta, Brian works closely with the National Black MBA Association®, including serving on the Academic Council and leading the school's engagement as a Diamond-Level Academic Partner. In 2018, Goizueta was honored as the NBMBAA® Academic Partner of the Year.
Brian currently serves on the Board of Directors for Wesley International Academy, a K-8 International Baccalaureate (IB) World Program School in Atlanta.
Brian holds a BA degree in Business Administration with honors from Morehouse College: MBA and MPH from Emory University where he was honored with the Michael Lee Outstanding Student Award; and an Ed.M. in Higher Education from Harvard University where he attended as a Zuckerman Fellow in Harvard's Center for Public Leadership and earned the Intellectual Contribution and Faculty Tribute Award.
Brian lives in the Historic Old Fourth Ward neighborhood of Atlanta with his wife, Leticia, and their 3 daughters Ava, Lena and Maya.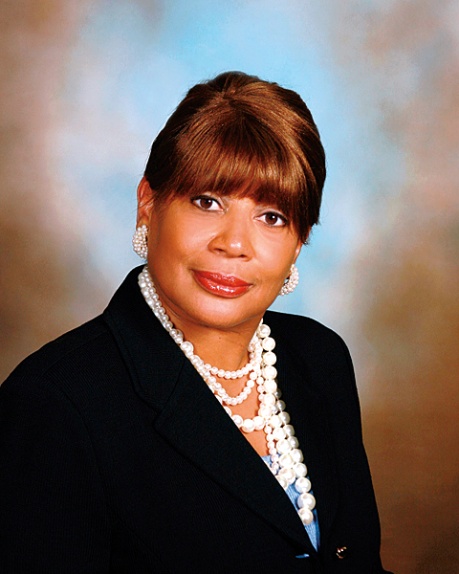 LOUISE PERRIN
Senior Vice President, State Farm Insurance Companies, Retired and Board of Advisors, MedBlob
A highly accomplished and seasoned senior executive with over 30 years of success, Louise Perrin retired as Senior Vice President of State Farm Insurance Companies after holding numerous positions in executive leadership, sales, marketing, product and agency distribution, executive development and succession planning, and community development.
As Senior Vice President, State Farm Insurance Companies – North Central Market Area, Louise held P&L and strategic visioning responsibilities for State Farm's insurance and financial services sales operations spanning four states with over 4 million State Farm households generating over $11 billion dollars in annual revenue.
An inspirational and motivational leader with a record of delivering and executing best-in-class strategies for large-scale, enterprise change, Louise is known for driving increased sales and profitability in challenging or underperforming markets by consistently producing outstanding organizational effectiveness. She leverages her extensive background in leadership, business and transition management, strategic planning, and regulatory and compliance management to turnaround underperforming areas, develop individuals, build high performing teams, and champion change.
Louise believes strongly in giving back to the community, as demonstrated by her board service with the following organizations: Board of Directors, National Black MBA Association®; Board of Trustees, National Louis University; and Board of Overseers, Rutgers University Foundation. She previously served on the following boards: Board of Advisors, LISC, Chicago; Vice Chair-Board of Directors, American Red Cross of Southeast Wisconsin; Board of Directors, Wisconsin Conservatory of Music; Board of Directors, Milwaukee Ballet, and Board of Directors, Friends of the Milwaukee Art Museum. Additionally, she is a founding member of P.R.I.D.E. (People Responsible for Improving the Development of Education) in Evansville, Indiana; B.E.S.T. (a State Farm adopt-a-school program) in Chicago, Illinois; and the Tri-Taylor Community Association.
In 2007, Louise was selected as a Woman of Influence/Inspirational Leader by the Business Journal of Greater Milwaukee and featured in the Cornell University Alumni publication that same year.
Perrin currently serves on the Board of Advisors of MedBlob, a medical technology start-up, and is a former board member of State Farm Indemnity Company.
Louise earned her MBA from Cornell University's Johnson School of Business and received a BA in Business Administration at Rutgers University. She continued her professional development by obtaining FINRA: Series 6 and 63 as well as becoming a Life Underwriter Training Council Fellow at the American College in Bryn Mawr, Pennsylvania.
SHELLEY STEWART III
Senior Partner
McKinsey and Company
Shelley Stewart III is a Partner with McKinsey and Company, a global management consulting firm. Shelley is a leader in the Marketing and Sales Practice and focuses primarily on serving business to business clients. In addition to client work, Shelley is an active leader as the Partner sponsor driving national initiatives in both recruiting and external relations on behalf of the McKinsey Black Network.
Prior to McKinsey, Shelley spent 5 years in the financial services industry. The first three years were spent with JPMorgan's Investment Bank in a variety of market roles including: proprietary investing and bond and derivative trading. After leaving JPMorgan, Shelley founded Dreadnought Capital Management, an investment advisory firm focused on illiquid fixed income assets. Shelley served as head of trading and risk for the firm, and along with his partners, participated in more than $250M of investments.
Shelley is an advisor to the New Jersey Law and Education Empowerment Program, a not-for-profit serving underprivileged high school students in the greater Newark community.
Shelley has a Bachelor of Arts in Economics from Boston College and a Master of Business Administration from Columbia University.
CHARMAINE WARD-MILLNER
Vice President of Marketing, Communications, Community Relations
Kaiser Permanente of Georgia
Charmaine Ward-Millner is vice president of Marketing, Communications, and Community Relations for Kaiser Permanente of Georgia. She has executive responsibility for marketing, public relations, media and community relations, community health, local government relations, corporate communications, and issues/crisis management. She also oversees a 64.4 million community benefit portfolio.
Prior to joining Kaiser Permanente, Charmaine held senior-level positions with Georgia Power, Georgia-Pacific, John H. Harland, Bank of America, Showtime Networks, and IBM. She has created tremendous value as a corporate leader in the areas of corporate philanthropy, foundation, corporate affairs, diversity and inclusion, marketing, and sales across multiple industries.
She is a noted speaker, adjunct professor at Georgia State University, serial entrepreneur, John Maxwell Leadership Coach, and an International Coaching Federation Professional Certified Coach (PCC).
Charmaine's service to the community is widespread. She is a member of the Board of Trustees for Clark Atlanta University and is on the national board of the National Black MBA board. She also serves on the Urban League of Greater Atlanta Board, Atlanta Technical College Foundation Board, Atlanta Business League Foundation Board, Operation HOPE Regional Board, Latin Community Fund Board, and NBAF Advisory Council. She is a member of Delta Sigma Theta Sorority, Inc., The Links, Inc., National Coalition of 100 Black Women, Inc., and National Council of Negro Women. She is also an alumna of United Way VIP, Education Policy Fellowship Program (EPFP), Leadership Georgia, and Leadership Atlanta.
Charmaine graduated Magna Cum Laude with a B.A. in Economics from Clark Atlanta University and earned an MBA with honors from Kennesaw State University.
A native of Chicago, she is an avid reader, loves the theatre, and enjoys international travel. She is married to Keith Millner.
Charmaine's personal mission is "To be a CATALYST, creating positive change in individuals, organizations and communities by making connections, coaching and being a servant leader".