DONALD COMER


Board Chairman
Staff Vice President, Operations Analysis FedEx Corporation
Donald W. Comer is Staff Vice President Operations Analysis, FedEx Corporation. In this role Comer's charter is to solve complex business problems, exploit credible options for innovation and drive operational change that supports near term and strategic business goals.
Prior to his current role Comer was Director, Digital Access Marketing with responsibility for a portfolio of technology solutions that provides global customer access to FedEx transportation services impacting nearly $28 billion in revenue.
Over his career he has assumed increasing levels of responsibility in varying business disciplines including finance, marketing, project management, strategic planning, and leadership.
Comer holds a bachelor degree from the University of Tennessee at Martin in accounting and a MBA from the University of Memphis' Executive MBA program.
He is a recipient of the FedEx Five Star Award, awarded each year to the top two percent of employees and the Ambassador's Club a FedEx award given to a select number of staff for high performance and outstanding contributions to furthering business objectives.
He is a member of the Board of Trustees for Stillman College and LeyMoyne-Owen College. He is a life member of the National Black MBA Association® where he was named to the National Black MBA Magazine's Top 50 Under 50 Executives; is a recipient of the National Black MBA Association's Chairman's Award, the organizations signature award presented by the board chairman in recognition of demonstrated visionary leadership and service to the organization and larger community; and currently serves as treasurer of the national board of directors. He is also a life member of Kappa Alpha Psi Fraternity, Inc. where he has been named Memphis Alumni Chapter Kappa Man of the Year.
VALERIE LOVE
Board Vice Chair of Policy and Programs

Senior Vice President, Human Resources, North America
The Coca-Cola Company
Valerie Love is the Senior Vice President, Human Resources, North America for The Coca-Cola Company and serves on both the CCNA and Global People Function leadership teams.
Valerie joins the company from Johnson & Johnson (J&J), where she served as Global Vice President, Human Resources, Consumer Supply Chain and Global Quality since 2016. Prior to this role she led Human Resources for Johnson & Johnson's Vision Care business (JJVC). Previously, Valerie has held leadership roles of increasing responsibility in Human Resources, including serving as Vice President, Human Resources at Tyco International, and a 20-year tenure at General Motors leading HR across a number of businesses and plants, including international assignments in Argentina and Germany.
Passionate about giving back, Valerie is a current Board Member of the National Black MBA Association® and a member of the Executive Leadership Council. She previously served as Executive Champion for the JJVC Diversity & Inclusion Council and as National Co-Chair of the J&J African Ancestry Leadership Council. Valerie brings an impressive track record of building strong HR strategies and people development that drive business and culture forward. She will be an invaluable partner to all of us in CCNA's growth culture as we deliver on our +1 Aspiration.
Valerie holds a Bachelor of Arts from Tennessee State University and earned an MBA at Belmont University in Nashville, Tennessee. She is an active runner with three marathons under her belt and enjoys traveling and exploring different cultures.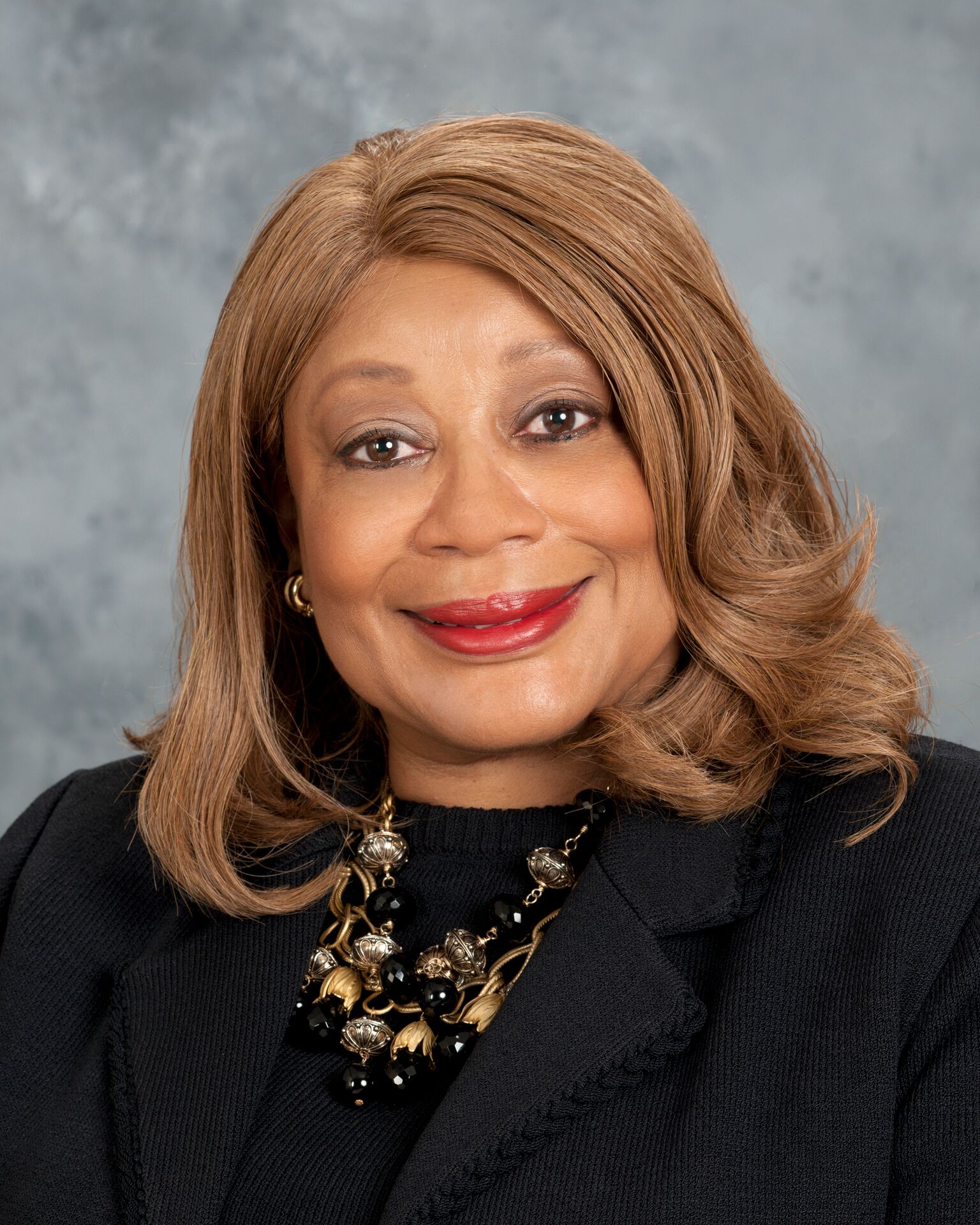 LOUISE PERRIN
Board Vice Chair, Advancement & Development

Strategic Executive & Board Member
A highly accomplished and seasoned senior executive with over 30 years of success, Louise Perrin retired as Senior Vice President of State Farm Insurance Companies after holding numerous positions in executive leadership, sales, marketing, product and agency distribution, executive development and succession planning, and community development.
As Senior Vice President, State Farm Insurance Companies- North Central Market Area, Louise held P&L and strategic visioning responsibilities for State Farm's insurance and financial services sales operations spanning four states with over 4 million State Farm households generating over $11 billion dollars in annual revenue.
An inspirational and motivational leader with a record of delivering and executing best-in-class strategies for large-scale, enterprise change, Louise is known for driving increased sales and profitability in challenging or underperforming markets by consistently producing outstanding organizational effectiveness. She leverages her extensive background in leadership, business and transition management, strategic planning, and regulatory and compliance management to turnaround underperforming areas, develop individuals, build high performing teams, and champion change.
Louise believes strongly in giving back to the community, as demonstrated by her board service with the following organizations: Vice Chair-Advancement and Development, Board of Directors, National Black MBA Association®; Board of Trustees, National Louis University; and Board of Overseers, Rutgers University Foundation. She previously served on the following boards: Board of Advisors, LISC, Chicago; Vice Chair-Board of Directors, American Red Cross of Southeast Wisconsin; Board of Directors, Wisconsin Conservatory of Music; Board of Directors, Milwaukee Ballet, and Board of Directors, Friends of the Milwaukee Art Museum. Additionally, she is a founding member of P.R.I.D.E. (People Responsible for Improving the Development of Education) in Evansville, Indiana; B.E.S.T. (a State Farm adopt-a-school program) in Chicago, Illinois; and the Tri-Taylor Community Association.
In 2007, Louise was selected as a Woman of Influence/Inspirational Leader by the Business Journal of Greater Milwaukee and featured in the Cornell University Alumni publication that same year.
Perrin currently serves on the Board of Advisors of MedBlob, a medical technology start-up, and is a former board member of State Farm Indemnity Company.
Louise earned her MBA from Cornell University's Johnson School of Business and received a BA in Business Administration at Rutgers University. She continued her professional development by obtaining FINRA: Series 6 and 63 as well as becoming a Life Underwriter Training Council Fellow at the American College in Bryn Mawr, Pennsylvania.

ORIS STUART
Board Treasurer

Executive Vice President, Chief Diversity & Inclusion Officer
National Basketball Association
As Executive Vice President, Chief Diversity & Inclusion Officer at the National Basketball Association, Oris Stuart is responsible for overseeing diversity and inclusion strategies for the NBA, WNBA, and NBA Development League. He provides best practices and leadership on diversity and inclusion matters to the league offices and teams, oversees efforts to increase the number of minority and women-owned suppliers, and supports efforts to attract, develop and retain diverse talent. Stuart is also leading the creation of a global diversity and inclusion council to ensure engagement on the league's diversity and inclusion strategies at all levels.
Stuart has nearly 15 years of experience as a business executive in diversity and inclusion issues. Prior to joining the NBA in June 2015, Stuart spent two years as a Senior Partner with Korn Ferry, an executive search and talent management firm, where he led its Inclusion and Diversity practice. He provided organizational, strategic, and technology advisory services that helped directors, chief executives, and senior leaders address a wide range of global talent, diversity, and inclusion challenges. His industry focus included life sciences, financial services, utility, quick service restaurant, retail, professional services, and healthcare. Previously, Stuart served as the Chief Executive Officer for Global Novations, the world's preeminent diversity and inclusion consultancy and training firm. During his tenure with Global Novations, Stuart supported clients across Asia, Australia, Europe and North America, guided the expansion of the firm's technology and consulting platforms, oversaw a tenfold increase in the firm's size, and engineered its ultimate acquisition by Korn Ferry in 2012.
Earlier in his career, Stuart served as a senior business manager and strategy and operations consultant for such organizations as Deloitte, Providian, and Wingspan Technology.
Stuart graduated from the University of Virginia with a degree in electrical engineering and holds an MBA from Duke University, where he was a Fuqua Scholar and a National Black MBA Scholarship recipient.
CHARMAINE WARD-MILLNER
Board Secretary

Director, Corporate Relations
Georgia Power
Charmaine Ward-Millner is Corporate Relations Director for Georgia Power. She is responsible for building and maintaining key state and national relationships with diverse organizations and opinion leaders. Her efforts focus on forming strategic alliances with diverse segments of the company's 2.5 million customers, corporate partners and civic organizations to garner support and promote advocacy for important industry and company issues. She also works closely with internal executives and community leaders to develop sustainable initiatives aligned with the company's business goals and philanthropic strategies supporting its mission to be "a citizen wherever we serve."
Charmaine has held senior-level positions with Georgia-Pacific, John H. Harland, Bank of America, Showtime Networks and IBM. She has created tremendous value as a corporate leader in the areas of philanthropy, corporate affairs, diversity, marketing, and sales.
She is a noted speaker, a serial entrepreneur, an adjunct professor at Georgia State, a certified John Maxwell Leadership Coach, and an Associate Certified Coach with ICF (International Coaching Federation).
Charmaine's service to the community is widespread. She serves as Secretary for the National Black MBA national board, Vice Chair for the National Black Arts Festival Board, Secretary for the Atlanta Business League board and Chair of Special Events for Kenny Leon True Colors Theatre board. She is a member of Delta Sigma Theta Sorority, Inc. and the Links, Inc. She is also an alumna of United Way VIP, Education Policy Fellowship Program (EPFP), Leadership Georgia, and Leadership Atlanta.
Charmaine is humbled by the numerous awards she has received recognizing her civic contributions:
Atlanta Technical College "Bridge Builders Award"
Atlanta Tribune Magazine "Women to Watch"
Uptown Professional Magazine "Catalyst Award"
NBMBAA "Chapter President of the Year"
YWCA Greater Atlanta "Women of Achievement"
Who's Who In Black Atlanta "30 Powerhouse Women"
Rolling Out Magazine "25 Women of Achievement"
Atlanta Business League "100 Most Influential Black Women in Atlanta"
Delta Sigma Theta Sorority, Inc. "Torch Award"
Concerned Black Clergy "Corporate Award"
Charmaine graduated Magna Cum Laude with a B.A. in Economics from Clark Atlanta University and earned an MBA with honors from Kennesaw State University.
A native of Chicago, she is an avid reader, loves the theatre, and enjoys international travel. She is married to Keith Millner and has two step daughters, Hershey and Kameron.
 Charmaine's personal mission is to be a CATALYST, creating positive change in individuals and organizations through servant leadership.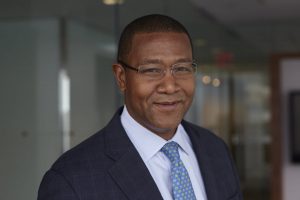 WILLIAM (BILL) BORDEN
Corporate Vice President, Financial Services Industry
Microsoft World Wide Commercial Business
William (Bill) Borden is a financial professional with more than 30 years of experience working in some of the world's largest financial institutions and technology corporations.
Bill is currently managing director and head of GTS Strategy, Advisory and Strategic Solutions Delivery (SSD) in Global Transaction Services (GTS) at Bank of America Merrill Lynch. In his role, Bill leads the development of and communication around the strategy for GTS, a business that generates more than
$6.5 billion in annual revenues. He also oversees GTS Advisory, a team of former corporate treasury professionals who consult with clients around highly strategic changes to their treasury organization.The SSD team he manages produce high-impact sales and client communications.
Previously, Bill was global head of Client and Account Management, Equity Asset Management Services in the bank's Global Markets organization, where he was responsible for client on-boarding and account management for a number of institutional investor financing products. Before that, Bill led the global product sales team for GTS.
Prior to joining Bank of America Merrill Lynch in 2012, Bill spent 13 years at Citigroup where he held several senior positions including managing director and head of the North America Public Sector State and Local Government team in the company's Treasury & Trade Solutions organization. He also held senior strategic positions within Citi's Chairman and Chief Executive Office, and in Citi Cards.
During his four years at R.R. Donnelley & Sons Company, Bill worked in sales, becoming vice president in the General Sales Atlantic & Government Region where he was responsible for managing, organizing, and developing sales for the region. Under his leadership, the team achieved 115% of sales plan objectives and 20% year-over-year revenue growth.
At International Business Machines Corporation (IBM), Bill performed a number of roles in marketing and sales and rose to become a sales manager in the company's Consulting Group, leading a team that sold business transformation, application development, and systems integration consulting services to  solve client business problems. The team's efforts contributed more than $20 million in revenue to IBM.
Bill is committed to helping the communities in which he lives and works through board membership, volunteering and mentoring. His board memberships include: Chicago Cares (1992-1995); The Robert Toigo Foundation (2006-2008); The Beyond Diversity Resource Center (2005-2015); New Jersey Advocates for Education Advisory Board (2006-2010); and Bank of America Black Executive Leadership Council Advisory Board (2012-present).
He has volunteered and mentored with the following organizations: Citigroup African American Heritage Network (2001-2012; founding member and executive sponsor); Bank of America African American Heritage Network NYC Chapter (2014-present; executive sponsor); Bank of America Global Banking & Markets Diversity and Inclusion Council (2013-2016); Court Appointed Special Advocates for Children Essex County (donor and volunteer); Sigma Pi Phi Mu Boule Foundation (donor, volunteer, mentor); The Chicago Housing Project's Cabrini Green Tutoring program (past mentor); The Long Island
City PS 78 Tutoring Program (past mentor); The Community Food Bank of NJ (volunteer); NY City Harvest (volunteer).
Bill is a member of The Executive Leadership Council (ELC), the preeminent membership organization for the development of global black leaders. He holds a bachelor's degree in electrical engineering from Cornell University, where he was a varsity football letterman. He also holds a Masters in Business Administration from Northwestern Kellogg School of Management.
Bill and his wife Terri reside in New Jersey and are the proud parents of two children, Kyle and Kara.
CASSIUS F. BUTTS
CEO, Capital Fortitude Business Advisors
Chairman, McPherson Local Implementing Redevelopment Authority
Cassius F. Butts is the founder and CEO of Capital Fortitude Business Advisors, a boutique management-consulting firm located in Atlanta, GA with satellite relationships in Orlando, Las Vegas and Washington, DC.  As an accomplished executive, Mr. Butts served in leadership roles with Bank of America, Fleet Bank and two presidential administrations. In 2018, Georgia Governor Nathan Deal appointed Mr. Butts as chairman to the McPherson Implementing Local Redevelopment Authority (Fort Mac LRA).  He also recently completed a two-year appointment as executive in residence at the Robinson College of Business within Georgia State University.
Mr. Butts is the former Regional Administrator for the U.S. Small Business Administration (SBA) appointed by President Barack Obama in 2011. It was with SBA where he managed five record-breaking years for SBA lending within the eight southern states. He strategically helped to back over $30 billion dollars to small businesses during his appointment. Mr. Butts previously served as a Presidential Management Fellow under the George W. Bush Administration within the U.S. Department of Housing & Urban Development (HUD). He assisted in the establishment of HUD's multimillion marketing procurement process and was named Branch Chief of the Real Estate Owned division during his tenure.
Mr. Butts is a graduate of Morehouse College, Clark Atlanta University's Graduate School of Public Administration and Emory University's Life Learning Institute where he received a Certificate in Grant Writing. He enjoys volunteering his time with several organizations such as the World Affairs Council-Atlanta chapter, Chair, Morehouse College National Society of Leadership and Success and the Morehouse Mentoring program.  He also serves on the board of directors of the National Black MBA Association, and Operation Hope.  Mr. Butts is also a graduate of Leadership Atlanta class of 2012.
ASHTON CLARK
U.S. IT Digital Business Partner, MillerCoors
Ashton Clark is an Information Technology (IT) leader/intrapreneur and nationally award­ winning entrepreneur who started his first successful business at the age of 13. He leveraged that success to launch several others including Equity Twins, LLC which is a residential real estate company he started with his twin brother in Chicago. Ashton currently has an exciting career in beer, working in the Chicago headquarters for MillerCoors as the U.S. IT Digital Business Partner. Prior to MillerCoors, Ashton worked at Accenture as an IT Strategy and Transformation Analyst.
In 2010, Ashton graduated from the College of Business at the University of Illinois at Urbana­ Champaign where he studied accountancy with a minor in technology and management (engineering). In 2018, he graduated from Northwestern University's Kellogg School of Management as a Dean's Distinguished Service scholar with his MBA.
Ashton is a motivational speaker/storyteller and mentor to aspiring young entrepreneurs in Chicago. Giving back to the community is an essential part of Ashton's life. Ashton is a member of the 100 Black Men of America Chicago chapter and the illustrious Alpha Phi Alpha Fraternity, Inc.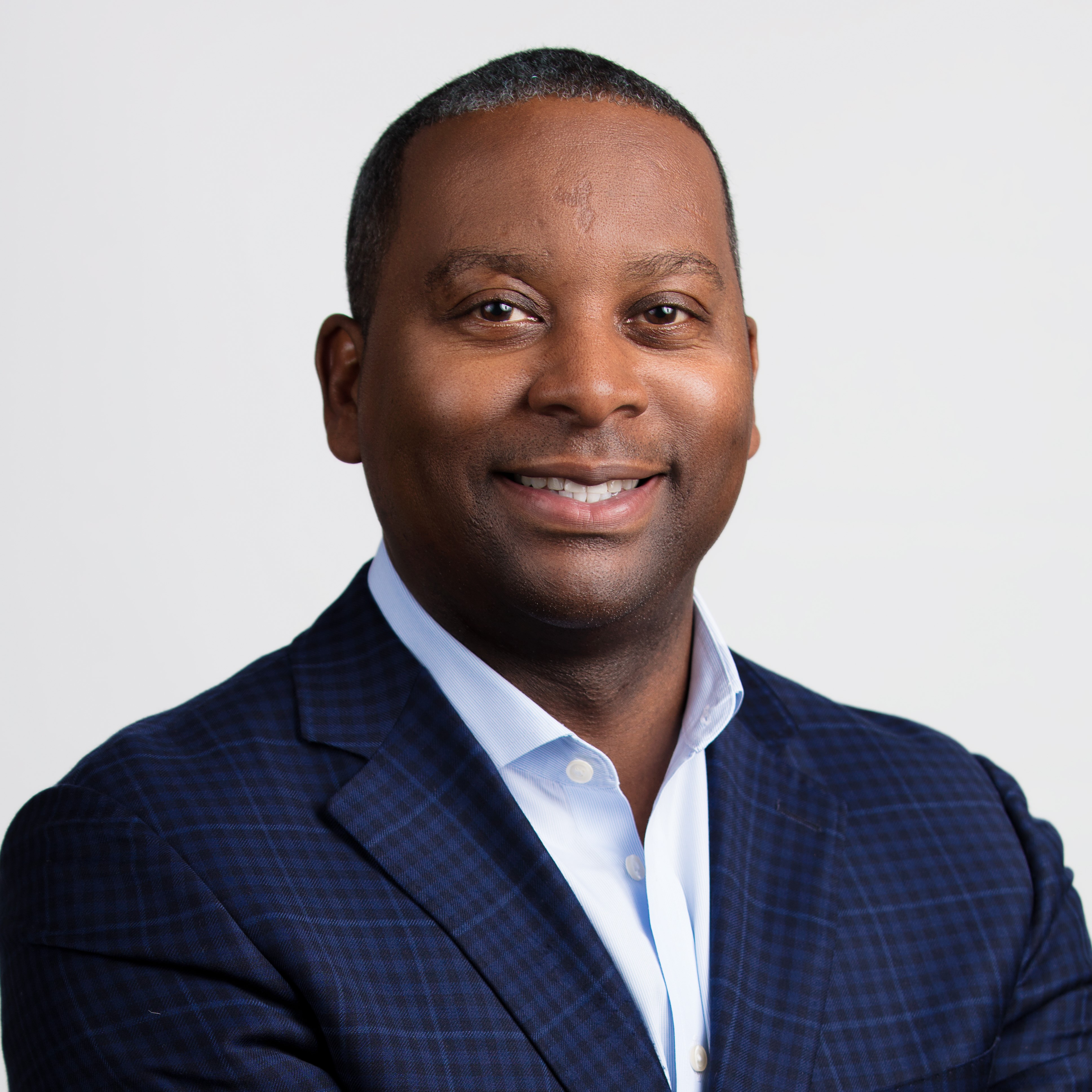 MICHAEL HAMILTON
Vice President, Corporate Strategy
Principal Financial Group®
Michael Hamilton is Vice President – Corporate Strategy with Principal Financial Group® — where he brings structure, discipline and focus to company efforts to achieve near and long-term strategic objectives.
Prior to joining Principal®, Michael served as owner and principal of Hamilton Consulting International — advising clients on the exploration, qualification and execution of strategic planning, sales and marketing efforts in the United Kingdom, Switzerland and the United States.
Before starting his own firm, Michael was Director of International Business Development for John Ryan Performance, Inc. in London, where he focused on delivering sales and marketing strategies to the global retail banking market.  Prior to that, he served as Director of Strategy and Business Development at Carlson Companies, supporting the corporate center, and has held various sales and corporate development roles at Target Corporation and Honeywell International, Inc.
Michael is a Sloan Fellow having received his Masters of Science in Leadership and Strategy from the London Business School.  He also holds an MBA in operations management from the University of Illinois at Urbana-Champaign, and Bachelors of Science degrees in both Electrical and Computer Engineering from the University of Missouri-Columbia.
Having a strong desire to give back to the community, Michael currently serves on the Board of Directors for The University of Northern Iowa-College of Business as well as Variety-The Children's Charity®.  He has previous Board experience with The Make-A-Wish Foundation of Minnesota®, the Twin Cities Chapter of the National Black MBA Association, and the Ordway Center for the Performing Arts.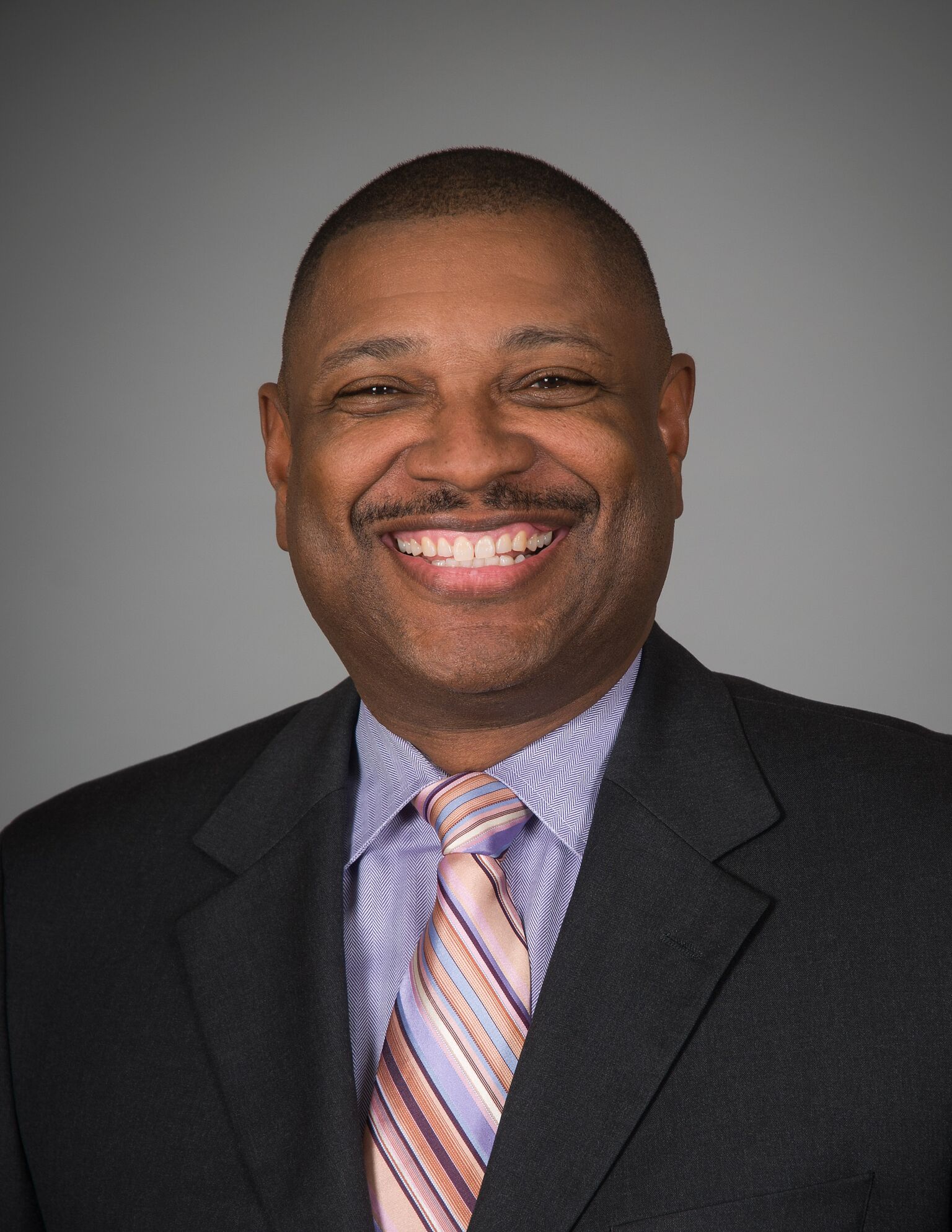 MICHAEL C. MCNEIL
Head of Product Security & Services Office
Royal Philips
Michael C. McNeil is the current Global Product Security & Services Officer for Royal Philips.  In this capacity, McNeil is responsible for leading the global product security program for the company and insuring consistent repeatable processes are deployed throughout their products and services in the Healthcare market.  Prior to this assignment, McNeil was the former Global Chief Privacy & Security Officer at Medtronic responsible for the development and design of their initial product security and incident response management programs; Chief IT Security Officer at Liberty Mutual Group; Global Chief Privacy Officer at Pitney Bowes, and Vice President, Chief Privacy Officer of Data Services for Reynolds & Reynolds.
McNeil is a noted security and privacy expert, he has recently provided expert testimony before Congress on Cybersecurity; conducted in-house training and presentations for industry, customers and clients at several security and privacy conferences worldwide.
Michael is a current member of the Department of Health & Human Services (HHS) Healthcare Industry Cybersecurity Task Force; current Chair of the Medical Imaging and Technology Alliance (MITA) Cybersecurity Committee; Board member of National Health Information Sharing and Analysis Center  (NH-ISAC) and is an active member of the Association for the Advancement of Medical Instrumentation (AAMI), Medical Device Safety & Security Consortium (MDISS) organizations.
He was recently named an inaugural,  2013 Top 10 Breakaway Leader of Chief Information Security Officer (CISO), and was also awarded in 2013 as the First Minneapolis CISO Visionary Award, in addition to these accomplishments, he was also awarded the 2011 Outstanding MBA of the Year by the National Black MBA Association®.
Michael is married to Devita McNeil and they are the proud parents of two children (Danielle and Vincent) and grandfather of Jadyn.
SHELLEY STEWART III
Partner
McKinsey and Company
Shelley Stewart III is a Partner with McKinsey and Company, a global management consulting firm. Shelley is a leader in the Marketing and Sales Practice and focuses primarily on serving business to business clients. In addition to client work, Shelley is an active leader as the Partner sponsor driving national initiatives in both recruiting and external relations on behalf of the McKinsey Black Network.
Prior to McKinsey, Shelley spent 5 years in the financial services industry. The first three years were spent with JPMorgan's Investment Bank in a variety of market roles including: proprietary investing and bond and derivative trading. After leaving JPMorgan, Shelley founded Dreadnought Capital Management, an investment advisory firm focused on illiquid fixed income assets. Shelley served as head of trading and risk for the firm, and along with his partners, participated in more than $250M of investments.
Shelley is an advisor to the New Jersey Law and Education Empowerment Program, a not-for-profit serving underprivileged high school students in the greater Newark community.
Shelley has a Bachelor of Arts in Economics from Boston College and a Master of Business Administration from Columbia University.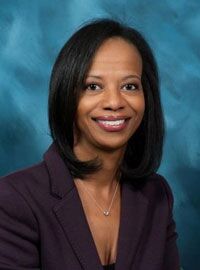 JANET UTHMAN
Vice President of Inclusion and Multicultural Marketing
Comcast
Janet Uthman serves as Vice President of Inclusion and Multicultural Marketing for Comcast's Northeast Division comprised of 22k employees and 7.5 million customers.  In this role, Janet oversees the planning and execution of diversity and inclusion efforts and multicultural marketing strategy.  She acts as a resource to develop and recommend strategies to attract, retain a diverse workforce, and spearhead marketing efforts to increase awareness and favorability among multicultural consumers.
Previously, Janet served as Vice President of Marketing and Sales for Comcast's Western New England Region. Her responsibilities included ensuring all marketing and sales goals were communicated and supported for all channels.  Janet developed competitive marketing and sales strategies to reduce churn from fiber and satellite providers which led the way for Western New England being recognized as Comcast's 2014 Region of the Year.
Janet brings 18 years of experience in marketing, sales and entrepreneurial leadership to her role, having previously served as director of product management for Comcast's Western New England and Beltway regions.  Prior to joining Comcast, she owned her own cable industry consulting company, and served as corporate marketing director for Black Entertainment Television, and held management positions with The Disney Channel and Coopers & Lybrand (now known as PriceWaterhouseCoopers).
Janet's commitment to her role in the Comcast organization extends beyond the workplace and into the community.  She serves on the National Board of Directors for the Black MBA Association and previously completed a three year term on the board of the Urban League of Hartford.
Janet holds a Masters of Business Administration in Marketing from UCLA Anderson School of Management and a Bachelor of Science Degree in Accounting and Finance from UC Berkeley.
Recognized by Ebony Magazine as a 2016 Ebony Power 100 honoree in the Corporate Crowns" category, which salutes the boldest and brightest African-American stars in corporate America.
Janet graduated from Women in Cable Telecommunication's Betsey Magness Leadership Institute in 2014.  In 2011, she was one of 12 executives across the country that was honored by NAMIC with a Luminary Award and was also named one of the "Most Influential Minorities in Cable" by CableFAX: The Magazine the same year.