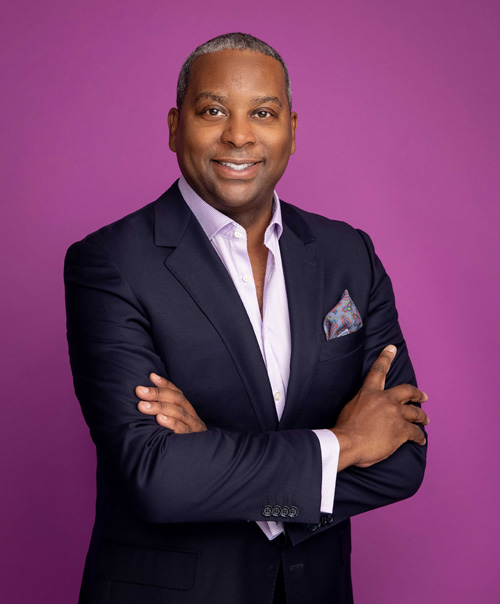 Michael Hamilton
Chairman Board of Directors

Senior Director II – Upstream Development
Sam's Club Private Brands
Michael leads the Upstream Sourcing Partnership team. In this role, he drives the development of strategic business initiatives aimed at creating collaborative partnerships for suppliers and merchants by being a catalyst for transparency and removing cost from the supply chain while creating additional shared value for both parties. Prior, Michael spent the 3 years as a member of the Walmart International Strategy team supporting our global markets and the International Leadership Team.
Previously, Michael co-founded Signature Health, LLC, a professional nurse staffing agency focused on reducing the cost of care for clients while improving overall outcomes for patients. As Chief Executive Officer, Michael was responsible for day-to-day operations, and drove company expansion into three states. He successfully exited this business in 2020.
Before Signature Health, Michael was Vice President – Corporate Strategy with Principal Financial Group® — he led corporate development for the $16 billion revenue corporation with 4 global business units and 15,000 employees operating in over 70 countries.
Prior to joining Principal®, Michael served as owner and principal of Hamilton Consulting International — advising clients on the exploration, qualification and execution of strategic planning, sales and marketing efforts in the United Kingdom, Switzerland and the United States. Before starting his firm, he was Director of International Business Development for John Ryan Performance, Inc. in London, where he focused on delivering sales and marketing strategies to the global retail banking market. Michael has also held various sales and corporate development roles at Carlson Companies, Target Corporation and Honeywell International.
Michael is a current Board Member as well as Lifetime Member of the National Black MBA Association® and a member of the Executive Leadership Council (ELC). He currently serves on the Board of Directors for The University of Northern Iowa-College of Business. He has previous Board experience with Variety-The Children's Charity® of Iowa, the Make-A-Wish Foundation of Minnesota®, the Twin Cities Chapter of the National Black MBA Association, and the Ordway Center for the Performing Arts.
Michael is a Sloan Fellow having received his Master of Science in Leadership and Strategy from the London Business School. He also holds an MBA in operations management from the University of Illinois at Urbana-Champaign, and Bachelor of Science degrees in both Electrical and Computer Engineering from the University of Missouri-Columbia.
Leslie Coleman
Board Vice Chair – Advancement & Development

Leslie Coleman, a Global Human Resources Leader, has provided support for major corporations over two decades. Leslie's work in Human Resources spans over 57 countries and 8 business sectors from around the globe. Coleman is also the Founder and Owner of Resume Executive, a career coaching and development organization designed to support individuals at all levels of their career.
Coleman earned a Bachelor's Degree in Human Resources with a minor in Psychology at the University of Arkansas, Fayetteville. Graduating with honors from the University of Memphis, she secured a Masters in Psychology and Research and has a published article titled "Self-Theories". Ms. Coleman served as former President of National Black MBA Association –Memphis Chapter and serves in a number of other national Board roles to include: National Black MBA, 4-H, YWCA, Tennessee State University, Stillman College, TAG and The Orpheum.
Leslie has spent the majority of her career mentoring and loves every aspect of serving her community as well as educating her clients, cohorts and associates on the importance of personal and professional development. Leslie's community efforts expanded to her embarking on a grassroots initiative entitled, "Operation Resume Rescue," September 4, 2005. Leslie created this non-profit organization to assist the victims of Hurricane Katrina obtain gainful employment. As a business professional, Leslie, accompanied by other business professionals, understood the importance of providing an employer with a snap shot of previous work experience and organized efforts to meet the victim's needs by providing career coaching/counseling at shelters, churches and completing on-the-spot resumes and job searches at no charge. Leslie and her twin sister, Lori, recently created, "The Lannie R. Swanigan Scholarship Fund," geared towards supporting first year college students seeking a four-year degree.
Leslie has two sons, Luke and Lane Coleman and currently resides in Memphis, TN. Leslie's motto: "Forward to the possibilities," has served her well and continues to be the ground swell for her success!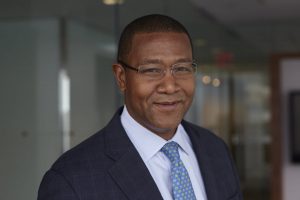 William Borden
Board Vice Chair – Policy and Programs

Corporate Vice President, Financial Services Industry
Microsoft World Wide Commercial Business
As Corporate Vice President of Worldwide Financial Services at Microsoft, Borden is responsible for leading the development and execution of Microsoft's global financial services strategy, including the prioritization of banking, capital markets and insurance industry solutions and their alignment to Microsoft's worldwide digital platform and partner ecosystem, to support our financial services customers in their digital transformation journeys.
Prior to this role, Borden spent 7 years at Bank of America Merrill Lynch, where he served as a Managing Director.  During his time at Bank of America Merrill Lynch, Borden held various leadership positions across Global Transaction Services (GTS), Equity Asset Management Services and Enterprise Payments.  Most recently, he was Head of GTS Commerce Solutions where he was responsible for strategy development, product commercialization and go-to market execution.
Prior to joining Bank of America Merrill Lynch, Borden spent 13 years at Citigroup where he held several senior positions including managing director and head of the North America Public Sector State and Local Government team in the company's Treasury & Trade Solutions organization.  He also held senior strategic positions within Citi's Chairman and Chief Executive Office, and in Citi Cards.
During his four years at R.R. Donnelley & Sons Company, Borden worked in sales, becoming vice president in the General Sales Atlantic & Government Region where he was responsible for managing, organizing, and developing sales for the region.
At International Business Machines Corporation (IBM), Borden performed a number of roles in systems engineering and sales and rose to become a sales manager in the company's Consulting Group, leading a team that sold business transformation, application development, and systems integration consulting services.
Borden holds a bachelor's degree in electrical engineering from Cornell University, where he was a varsity football letterman.  He also holds a Masters in Business Administration from Northwestern Kellogg School of Management.
Borden is a member of The Executive Leadership Council (ELC), the preeminent membership organization for the development of global black leaders. He is committed to helping the communities in which he lives and works through board membership, volunteering and mentoring. His board memberships include: Chicago Cares (1992-1995); The Robert Toigo Foundation (2006-2008); The Beyond Diversity Resource Center (2005-2015); New Jersey Advocates for Education Advisory Board (2006-2010); Bank of America Black Executive Leadership Council Advisory Board (2012-present); and National Black MBA Association® (2018-present).

Oris R. Stuart III
President and Chief Executive Officer, Inclusion Instinct
Stuart is the President and Chief Executive Officer of Inclusion Instinct, where he provides inclusion strategy, learning and development services to boards of directors and senior leadership teams.
Stuart previously served as EVP and Chief People and Inclusion Officer (CPIO) for the NBA, having been appointed as the first-ever in this position in 2020. In this role, he was responsible for leading the Human Resources and Diversity and Inclusion functions globally for the league office. He oversaw diversity and inclusion strategies for the NBA, WNBA, NBA G League, NBA 2K League and the Basketball Africa League, supported the growth and development of the NBA's global workforce, and strengthened the organization's commitment to attract, retain, develop, and engage diverse talent. Prior to serving as the CPIO, Stuart was appointed as the NBA's first diversity and inclusion officer in 2015.
Prior to joining the NBA, Stuart served as a Senior Client Partner for Korn Ferry, where he led the firm's global Life Sciences Consulting Practice. Prior to Korn Ferry, he served as the Chief Executive Officer and Managing Partner for Global Novations, then the world's largest provider of diversity and inclusion consulting, training and advisory services.
Stuart currently serves on the Boards of Directors for the Ameritas Mutual Holding Company and Ameritas Life Insurance Corp where he is a member of the Nominating and Corporate Governance and Audit & Risk committees.
Oris Stuart earned a Bachelor of Science in electrical engineering from the University of Virginia and a Master of Business Administration from Duke University's Fuqua School of Business.
Stuart currently serves on the board of the National Black MBA Association and the Board of Visitors for the Fuqua School of Business.
Stuart currently resides in Watchung, NJ with his wife of 31 years and four children.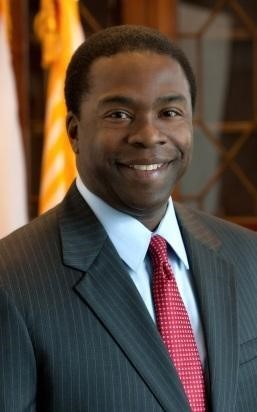 ALVIN BROWN
Chair-Audit
2011-2015 Mayor of Jacksonville, Florida
Alvin Brown served from 2011-2015 as Mayor of Jacksonville, Florida, the largest city by land area and the 12th largest city by population in the continental United States. The first Democratic mayor in 20 years, and the first-ever African American elected Mayor of Jacksonville, Mayor Brown governed with a vision of bringing Jacksonville together as one community and taking the city to the next level as a place of opportunity for all.
Not long after starting his career, Alvin served as a senior member of the White House leadership team under President Bill Clinton and Vice President Al Gore. As Vice President Al Gore's Senior Advisor for Urban Policy, and Vice-Chair of the White House Community Empowerment Board, he advised the President and Vice President on a wide range of domestic issues, including community revitalization, job creation, new business development and affordable housing.
Alvin also served as Senior Advisor to the late Commerce Secretary Ron Brown, and Senior Advisor to U.S. Secretary of Housing and Urban Development Andrew Cuomo, where he oversaw the Department's $100 million disaster recovery initiatives, and led an overhaul of the Department's disaster response effort.
Alvin recently completed a fellowship at the Georgetown University Institute of Politics and Public Service. Brown earned a Bachelor of Science Degree and an MBA from Jacksonville University and completed postgraduate work at Harvard University's Kennedy School of Government. He received an honorary doctorate from Edward Waters College and Jacksonville University.
AISHA GANTT
Chair-Nominations
Director and Associate General Counsel for Amazon
Aisha Gantt is Senior Counsel at Amazon where she supports Amazon's cloud computing and infrastructure business, Amazon Web Services (AWS). Aisha is lead counsel for AWS's data centers operations team. In that role, she is responsible for global legal strategy and operational compliance in more than forty countries. In addition to Aisha's active legal practice, she is an entrepreneur. Aisha co-founded GBP Group, LLC, a private equity fund that makes investing more accessible to socioeconomically diverse investors.
Prior to Amazon, Aisha first practiced law at Covington & Burling LLP, and later worked forFried, Frank, Harris, Shriver & Jacobson LLP. Aisha's practice focused on technology transactions and mergers and acquisitions. Aisha also served as a federal law clerk in the Eastern District of Wisconsin for Judge Charles N. Clevert.
Prior to law school, Aisha was an engineer at Lockheed Martin Corporation where she participated in its leadership development program. During her tenure there, Aisha patented a technology that increased efficiency of liquid crystal displays.
Aisha has a Bachelor of Science in Mechanical Engineering and Mechanics from Drexel University and Juris Doctor from the Howard University School of Law.
CHARMAINE WARD-MILLNER
Chair Chapter Relations
Kaiser Permanente of Georgia
Charmaine Ward-Millner is vice president of Marketing, Communications, and Community Relations for Kaiser Permanente of Georgia. She has executive responsibility for marketing, public relations, media and community relations, community health, local government relations, corporate communications, and issues/crisis management. She also oversees a 64.4 million community benefit portfolio.
Prior to joining Kaiser Permanente, Charmaine held senior-level positions with Georgia Power, Georgia-Pacific, John H. Harland, Bank of America, Showtime Networks, and IBM. She has created tremendous value as a corporate leader in the areas of corporate philanthropy, foundation, corporate affairs, diversity and inclusion, marketing, and sales across multiple industries.
She is a noted speaker, adjunct professor at Georgia State University, serial entrepreneur, John Maxwell Leadership Coach, and an International Coaching Federation Professional Certified Coach (PCC).
Charmaine's service to the community is widespread. She is a member of the Board of Trustees for Clark Atlanta University and is on the national board of the National Black MBA board. She also serves on the Urban League of Greater Atlanta Board, Atlanta Technical College Foundation Board, Atlanta Business League Foundation Board, Operation HOPE Regional Board, Latin Community Fund Board, and NBAF Advisory Council. She is a member of Delta Sigma Theta Sorority, Inc., The Links, Inc., National Coalition of 100 Black Women, Inc., and National Council of Negro Women. She is also an alumna of United Way VIP, Education Policy Fellowship Program (EPFP), Leadership Georgia, and Leadership Atlanta.
Charmaine graduated Magna Cum Laude with a B.A. in Economics from Clark Atlanta University and earned an MBA with honors from Kennesaw State University.
A native of Chicago, she is an avid reader, loves the theatre, and enjoys international travel. She is married to Keith Millner.
Charmaine's personal mission is "To be a CATALYST, creating positive change in individuals, organizations and communities by making connections, coaching and being a servant leader".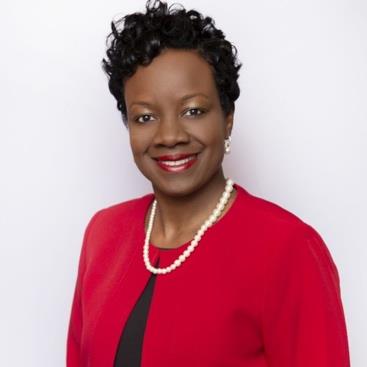 Renée Horne
Chair-Marketing
Chase Auto
Renée Horne is a highly accomplished banking senior executive with demonstrated expertise creating vision and defining comprehensive digital platform and marketing strategies that drive business transformation, build customer engagement and experiences across diverse industries and channels.
Currently, she serves as Chief Marketing & Customer Experience Officer of Chase Auto, an $85 billion+ business portfolio within JPMorgan Chase & Co – Consumer & Community Bank.
Prior to joining JPMorgan Chase in 2021, Renée previously served as Vice President & Head of Consumer Lending Products & Experiences with USAA Federal Savings Bank where she held accountability for the P&L and reporting leadership team overseeing more than $20 billion in assets. Other corporate leadership roles include serving as Managing Director and head of Digital and social media within Global Marketing & Communications for FedEx after a 16-year career spanning finance, marketing & communications and digital.
Renée holds a Master of Business Administration from Saint Louis University and a Bachelor of Science in Business Administration from the University of Missouri – Columbia, where she attended on an NCAA track and field scholarship. She is also a graduate of the Consumer Bankers Association Executive Banking School.
Renee is a member of the Links, Inc., Delta Sigma Theta Sorority, Inc., and has served on a number of startup non-profits focused on education and digital competency including Digital Futures Initiative.