KAY Y. WALLACE

PRESIDENT AND CEO 
As President and CEO of the National Black MBA Association®, Kay Y. Wallace brings vast experience with an impressive track record in building strategy and delivering results. Kay served as the Deputy Chief Operating Officer for the Atlanta Committee for the Olympic Games, where she managed day-to-day operations of the $1.7 billion international project including construction, finance, logistics, games operations, administration, technology, project management, program scheduling and integration. Her professional strengths were next visible on a global stage in post-apartheid South Africa, where she created the first organizational capability strategy for The Coca-Cola Company's Southern African division. Wallace's work for this division (of over 500 employees and an annual revenue of $8 billion) was regarded as the company's best practice and led to her serving as a consultant to other operating divisions around the world.
In 1999, Kay founded and served as director of Effective Solutions, where she coached Fortune 500 executive teams in developing long-term visions, strategic plans, and capability strategies. In 2007, Kay joined Dow AgroSciences where she worked to identify biotechnology opportunities to complement existing agrichemical market segments to maintain global market leadership. In this role, she notably designed and managed an organizational change initiative for the senior executive team and the top 100 company leaders. This initiative paved the way for company leadership to develop, implement and manage an organizational strategy to create a sustainable growth culture for the $5 billion international business.
In 2010, Kay pivoted to the nonprofit sector as Managing Director of Stand Up, a community development organization serving working communities in Atlanta. Kay had administrative oversight for a $1 million grant from The Ford Foundation funding a collaborative of nonprofit organizations to collectively impact systemic community issues. Most recently, Kay served as Managing Director of duka duka, a consulting firm providing a full spectrum of intensive results-based services to navigate and overcome leadership and organizational challenges.
Kay attended the University of Alabama where she received a B.S. in Chemical Engineering. She earned her MBA at the Harvard Business School. A native of Alabama, she resides in Atlanta, Georgia.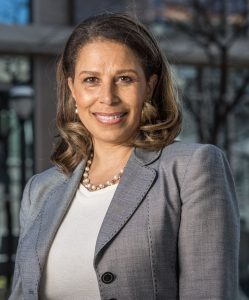 KIMBERLY ALEXANDER

VICE PRESIDENT OF DEVELOPMENT
Kimberly believes that education is the great equalizer but also that exposure and access allows one to succeed. Kimberly and her two brothers grew up in Atlanta, Georgia with a strong belief that to whom much is given much is expected. The daughter of parents who instilled the value of hard work and service to others, led Kimberly to pursue a career as an attorney and executive fundraiser for causes and missions she believed in – the well-being of all children and education. Kimberly received degrees from Sarah Lawrence College and Georgetown University Law School. Kimberly also attended The School of Philanthropy, The Fundraising School at Indiana University where she earned a certificate in fundraising management, as well as Indiana University, School of Environmental and Public Affairs to earn an Master of Public Affairs with a concentration in nonprofit management. Kimberly put her education to work first as a practicing attorney at some of Georgia's top law firms as well as at Baker & Daniels I Indianapolis, IN. Also, Kimberly became the co-founder and owner of soft drink distribution company. After practicing for more than 12 years, with a substantial amount of time spent doing pro bono work as guardian ad litem and advocating for children's rights, Kimberly turned her avocation into a vocation and began her work as a professional fundraiser. Kimberly has served as a major gift officer and Vice Presidents of Development for numerous organizations including the American Lung Association, MedShare International, Morehouse School of Medicine, Georgia Public Broadcasting and Talladega College. Over the past fifteen years Kimberly has raised over $15 million dollars for these organizations and others that serve the communities in which we live.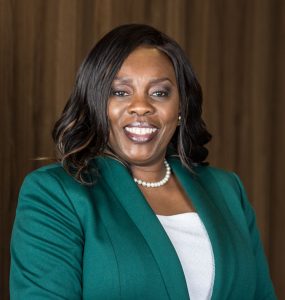 ABIOLA BANKOLE

CHIEF FINANCIAL OFFICER
Prior to this role Abiola served as Controller for the Evangelical Lutheran Church in America where she was responsible for managing the General Accounting, Receipts Processing and Accounts Payable team. In addition, she had oversight for the financial administration of the Endowment Fund Pooled Trust and the Deferred Gifts Program.
Abiola served as a financial and management consultant to the Newark Housing Authority, Miami-Dade Housing Authority, Memphis Housing Authority and the Louisiana Project-Based Vouchers for Permanent Supportive Housing.
Abiola was previously employed by the Chicago Housing Authority's HCV Program as Director of Finance. She was a member of the Executive team and under their leadership the agency was transformed from a troubled status to a high performer status.
Abiola has established a track record of success and accomplishments that have consistently improved client operations and exceeded target benchmarks. She is well-noted as an advisor that prepares, anticipates and delivers results through a team-focused approach and partnership. Her background includes diverse and increasing responsibilities in financial analysis, financial reporting, budgeting and forecasting, accounting, banking, bond financing, regulatory compliance, audit and project management. She is committed to protecting the integrity of the financial reporting process and has been instrumental in developing financial policy and procedures, delivering best practices, seeking out efficient ways of getting the job done and empowering staff through knowledge transfer.
Abiola earned a Bachelor of Science degree with Honors in Accounting from Obafemi Awolowo University in Nigeria, and a Master's degree in Business Administration (MBA) with concentrations in Financial Management and Control from the Kellstadt Graduate School of Business at DePaul University in Chicago. Abiola is a Certified Public Accountant in the State of Illinois, U.S.A and a Fellow with the Institute of Chartered Accountants of Nigeria.
Her professional and community involvement includes membership in the Institute of Chartered Accountants of Nigeria, American Institute of Certified Public Accountants and the Illinois CPA Society. Abiola served as a Finance Advisory Committee member for the City of Naperville School District 203 in Illinois, U.S.A from 2007-2010.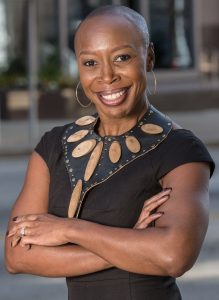 Paula Fontana

Vice President, Strategic Programming Initiatives
Paula Fontana was created to inspire and motivate others to be the best version of themselves in both her personal life through motivational Spoken Word, as well as her professional life through targeted programming and coaching.
Prior to joining the Association, Paula worked in MBA Career Management for 9 years where she developed and implemented student advising strategies and programming. While at Emory University's Goizueta Business School, she managed the career programming targeting diversity students and national MBA diversity conferences to increase student participation and success rates.
Before pursuing a career in higher education, Paula has 12 years of experience in marketing research and brand management in the consumer-packaged goods and textile industries. Paula earned her MBA from the University of Georgia and her Bachelor of Science degree from Purdue University.
Paula's commitment to understanding customer needs and creating products and programming to fill those needs, intertwined with her passion for impacting and enriching lives through diversity initiatives provides the platform to make an impactful difference in serving National Black MBA Association® members.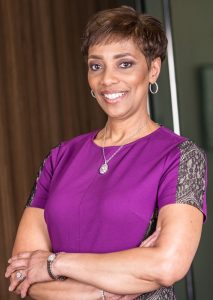 RITA PARKER

VICE PRESIDENT, MARKETING AND COMMUNICATIONS
Rita Parker, Vice President of Marketing and Communications, is a seasoned executive with cross-functional leadership experience in Operations, Sales, Marketing and Customer Experience. Rita will be accountable for the planning, development and execution of the marketing strategy and demand generation. She will be responsible for assessing brand strength as an enabler of career development and success for the members of the National Black MBA Association®. Rita reports directly to the President and CEO, Jesse Tyson.
Prior to joining the National Black MBA Association®, Rita served as Vice President of Sales for Brightview, where she executed growth strategies and transformed organizational functions. Known as a change agent, Rita has been instrumental at transforming and revitalizing the infrastructure of organizations, resulting in increased profitability and efficiency. In a previous role at Iron Mountain, she was responsible for Transportation, Logistics and Sales as the Vice President of Operations. At Iron Mountain, she was also selected to lead a new sales vertical in Healthcare/Life Sciences as the Vice President of Sales and Business Development. Rita's passion around leading and developing winning teams to successfully execute against key strategic initiatives was also instrumental in other leadership roles she held at Harland Clarke and Verizon.
Rita's professional and community involvement includes being a 30+ year member of Alpha Kappa Alpha Sorority, Incorporated, where she serves as Vice President of the Phi Pi Omega Chapter and Programs Development and Undergraduate Scholarship Chair and serves as a mentor to undergraduate members at University of West Georgia. She has been instrumental in executing programs impacting children and teens in her community that are underserved. She also serves in several areas supporting Alzheimer's Awareness, Habitat for Humanity and spends time volunteering at local schools and assisted living facilities working with the elderly.
Rita is a native of Georgia where she received her BA from Mercer University and attended an Executive Education Program at the University of Chicago. She and her husband Dewitt have two children, Miles and Erin.