KAY Y. WALLACE

PRESIDENT AND CEO 
As President and CEO of the National Black MBA Association®, Kay Y. Wallace brings vast experience with an impressive track record in building strategy and delivering results. Kay served as the Deputy Chief Operating Officer for the Atlanta Committee for the Olympic Games, where she managed day-to-day operations of the $1.7 billion international project including construction, finance, logistics, games operations, administration, technology, project management, program scheduling and integration. Her professional strengths were next visible on a global stage in post-apartheid South Africa, where she created the first organizational capability strategy for The Coca-Cola Company's Southern African division. Wallace's work for this division (of over 500 employees and an annual revenue of $8 billion) was regarded as the company's best practice and led to her serving as a consultant to other operating divisions around the world.
In 1999, Kay founded and served as director of Effective Solutions, where she coached Fortune 500 executive teams in developing long-term visions, strategic plans, and capability strategies. In 2007, Kay joined Dow AgroSciences where she worked to identify biotechnology opportunities to complement existing agrichemical market segments to maintain global market leadership. In this role, she notably designed and managed an organizational change initiative for the senior executive team and the top 100 company leaders. This initiative paved the way for company leadership to develop, implement and manage an organizational strategy to create a sustainable growth culture for the $5 billion international business.
In 2010, Kay pivoted to the nonprofit sector as Managing Director of Stand Up, a community development organization serving working communities in Atlanta. Kay had administrative oversight for a $1 million grant from The Ford Foundation funding a collaborative of nonprofit organizations to collectively impact systemic community issues. Most recently, Kay served as Managing Director of duka duka, a consulting firm providing a full spectrum of intensive results-based services to navigate and overcome leadership and organizational challenges.
Kay attended the University of Alabama where she received a B.S. in Chemical Engineering. She earned her MBA at the Harvard Business School. A native of Alabama, she resides in Atlanta, Georgia.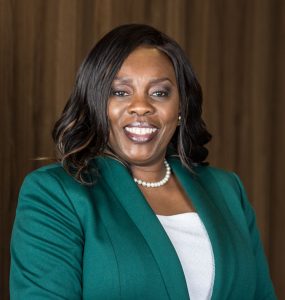 ABIOLA BANKOLE

CHIEF FINANCIAL OFFICER
Abiola Bankole serves as the NBMBAA's Chief Financial Officer, where her primary responsibilities are strategy and financial and operational management.  As a member of the senior leadership team, Abiola provides recommendations to the President based on financial analysis and projections, cost identification and allocation, and revenue/expense analysis.  She oversees long-term budgetary planning and cost management in alignment with NBMBAA's strategic plan and engages the Director of Development to align financial management with short- and long-term financial planning and projections.  In this role, Abiola oversees the implementation of budgets, and oversees the preparation of financial reporting materials and metrics for funding and the National Black MBA Association® board of directors; preparing and communicating monthly and annual financial statements and related reports and analysis. She also engages the board finance committee around issues, trends, and changes in the operating model and revenue/cost structure.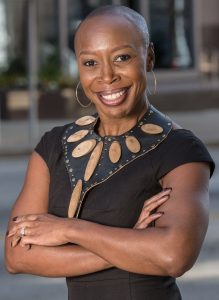 Paula Fontana

Vice President, Strategic Programming Initiatives
As Vice President of Strategic Program Initiatives, Paula Fontana's efforts are focused on the development, coordination, and implementation of new and existing programs and initiatives that help the NBMBAA® to fulfill its responsibility to our membership. Paula works to ensure that all programming is in accordance with the mission and goals of the NBMBAA®, which includes new initiatives to support the strategic direction of the organization.  To achieve successful outcomes of programming, Paula develops and implements long-term goals and objectives as well as establishing an evaluation framework to assess the strengths of the program and to identify areas for improvement.