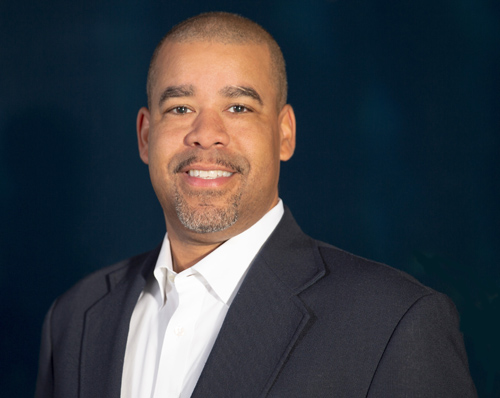 JOE HANDY

PRESIDENT & CEO
Joe Handy is the President and Chief Executive Officer of the National Black MBA Association (NBMBAA)®. He is an accomplished and multidisciplinary business and operations executive with an impeccable track record, strong business acumen, vision, and an entrepreneurial mindset.
In 2005, Handy joined the Georgia Aquarium's founding team as Director of Visitor Services and went on to serve as the Aquarium's President and Chief Operating Officer in 2017. He brings a strong history of leadership to his new role, along with more than 20 years of experience in cultural institutions. Grounded in his passion for the Aquarium's mission, he rose through the ranks of Vice President of Guest Experience, Senior Vice President of Guest Experience, Executive Vice President and Chief Operating Officer, President and Chief Operating Officer, and most recently President of the Georgia Aquarium Foundation.
Beyond his work at Georgia Aquarium, Handy is heavily involved in the community. He serves on the Kennesaw State University (KSU) Foundation Board of Trustees and the Strategic Planning Committee, the Advisory Boards of KSU Business School, the Morehouse Leadership Honor Society, and the Board of Directors for the Georgia Chamber of Commerce and the Metro Atlanta Chamber. Handy is also a member of the 100 Black Men of North Metro Atlanta and serves as Chair of the Celebration Bowl Advisory Board.
Under Handy's leadership, Georgia Aquarium was the recipient of the 2019 Marcus Downtown Economic Impact Award. Joe has also received numerous accolades including the Atlanta Business League 2018 Men of Influence Award, the Georgia Senate Remarkable and Distinguished Georgian Resolution in March 2019, ICABA – Atlanta's Leading Influencers Award in May 2019, and Secretary of State's Outstanding Georgia Citizen Award in July 2019. He served as Executive in Residence at Kennesaw State's College of Business for the Fall 2019 semester, is a member of the Leadership Atlanta 2019 Class, and most recently was announced as Chairman of the Board for Atlanta Court Appointed Special Advocates for Children (CASA).
Born and raised in New York, Handy graduated with honors from The College of New Rochelle with a Liberal Arts Degree and a concentration in Political Science. He later went on to earn his Executive MBA from KSU. While in New York, Handy spent nine years at the American Museum of Natural History and helped launch the Rose Center for Earth and Space.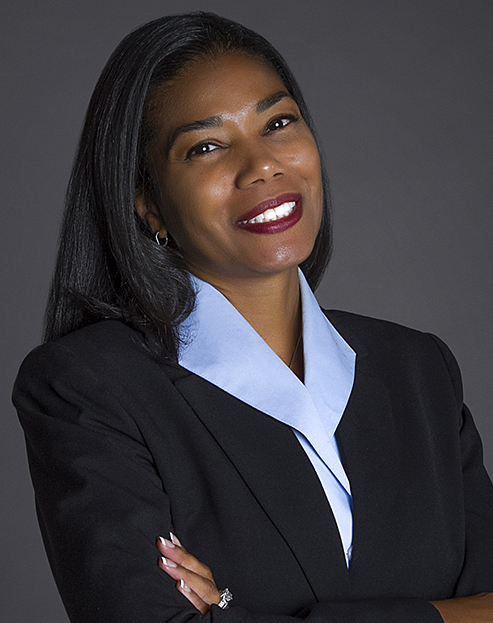 SHAWN M. GRAHAM, CPA

CHIEF FINANCIAL OFFICER
Shawn M. Graham is the Chief Financial Officer for the National Black MBA Association, Inc. She brings a wealth of knowledge and leadership in her 30 years of experience leading global and national corporations' financial direction in various industries.
Shawn's experiences include global brokerage firms, performing due diligence on acquisitions for publicly traded broadcasting companies, training Business Managers, and setting up accounting software integrations. In her previous role as the Chief Financial Officer for the Fulton-DeKalb Hospital Authority (Authority), which is the owner of Grady Health System, she was responsible for the oversight and compliance of Grady's Pension Plan, endowment funds, investment strategies, uncompensated care reporting, bond issuance of the $250M Center for Advanced Surgical Services, and the financial statements of the Authority.
Born and raised in New York City, Shawn graduated from Lehman College with her bachelor's degree in Accounting, her Certification in Public Accounting from the Georgia State Board of Accountancy, and her Business & Executive Coaching Certification from FocalPoint in San Diego, California. She is a Fellow for the Georgia Society of Certified Public Accountants and a member of the Association of International Certified Professional Accountants. In 2021, Shawn was recognized as the Atlanta Business League 100 Women of Influence.
Shawn's community commitments include currently serving as a board member and Secretary for the Atlanta Business League, board member and Treasurer for the Legislative Black Caucus of Georgia Foundation, Inc., and a member of the National Coalition of 100 Black Women, Inc., Metropolitan Atlanta Chapter. In 2020, she was appointed to serve a two-year term with the City of Atlanta Small Business Advisory Council, where she currently serves as Chair.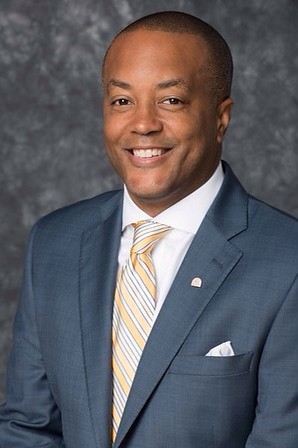 RODERICK DOUTHIT

VICE PRESIDENT, CORPORATE PARTNER DEVELOPMENT
As Vice President of Corporate Partner Development, Roderick Douthit has responsibility to drive revenue growth through sponsorship and fund development. He also will create and execute a sponsorship strategy that identifies new opportunities and grows the relationship with existing partners.
Roderick has over 25 years of marketing experience working at AT&T, Cox Communications, and SunTrust. Prior to coming to the NBMBAA, Roderick worked for Truist in Sports and Entertainment Marketing. During his nine years there he successfully negotiated sponsorships with NFL, NBA, MLB, and MLS teams, as well as properties like the Historic Ryman Auditorium.
A native of Winston-Salem, NC, Roderick received a Bachelor's degree from North Carolina A&T State University and a Master's degree from Georgia State University – J. Mack Robinson School of Business. Roderick is active in the community and serves on the Advisory Board for the MEAC/SWAC Challenge, Celebration Bowl, and Lakeside High School Touchdown Club.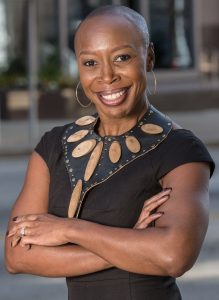 Paula Fontana

Vice President, Strategic Programming Initiatives
As Vice President of Strategic Program Initiatives, Paula Fontana's efforts are focused on the development, coordination, and implementation of new and existing programs and initiatives that help the NBMBAA® to fulfill its responsibility to our membership. Paula works to ensure that all programming is in accordance with the mission and goals of the NBMBAA®, which includes new initiatives to support the strategic direction of the organization.  To achieve successful outcomes of programming, Paula develops and implements long-term goals and objectives as well as establishing an evaluation framework to assess the strengths of the program and to identify areas for improvement.