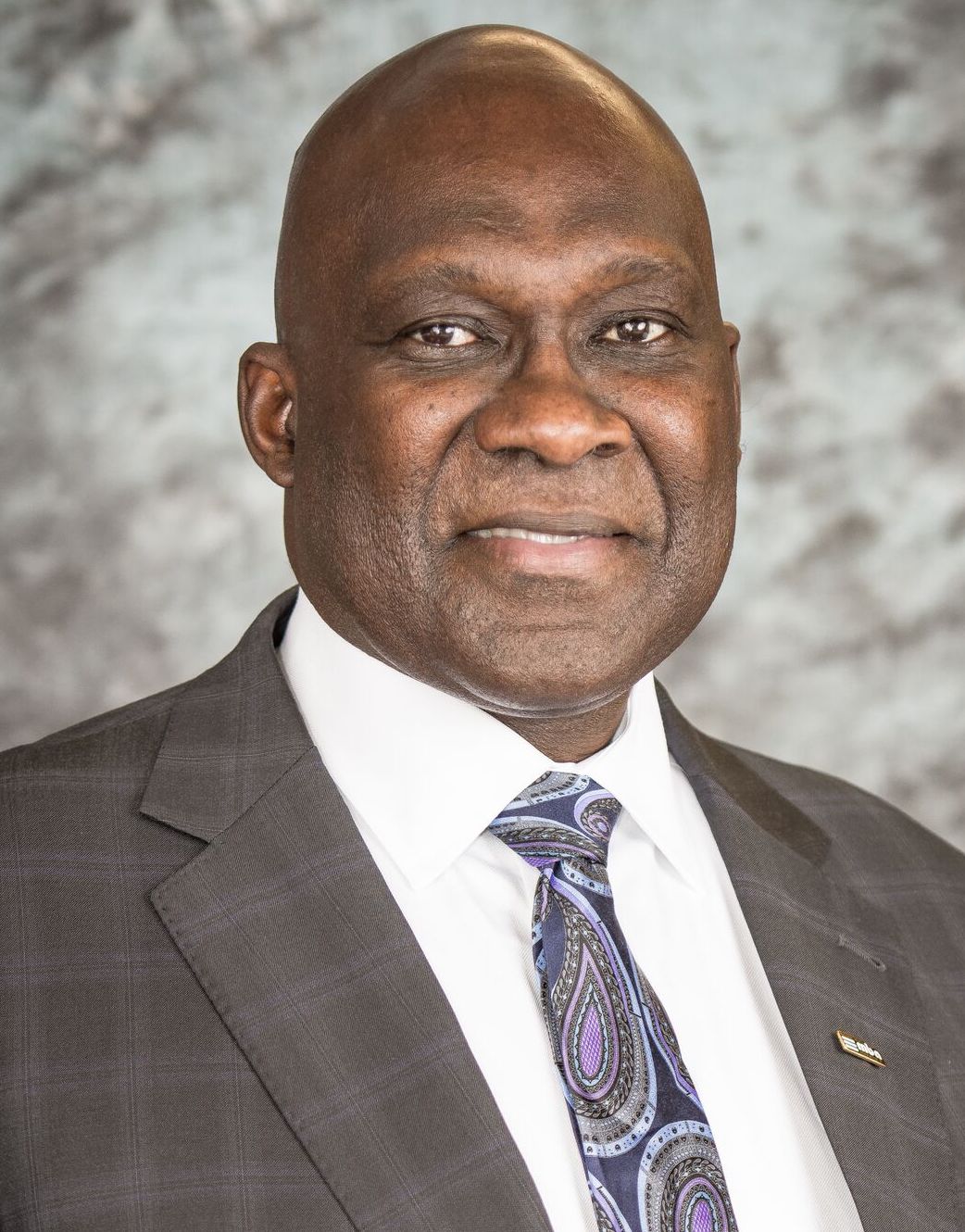 JESSE J. TYSON

PRESIDENT & CEO
Jesse J. Tyson, President and CEO (Ex officio member of the Board of Directors) For more than 35 years, Jesse Tyson has been a thought leader, business strategist and implementer. Through technological innovation, keen business strategy and aggressive business tactics, his career grew from an early interest in marketing and sales with initial successes in sales strategy and operations; to his regional expertise in energy policy, to leading road transportation, safety and efficiency operations at the world's largest oil and gas corporation, Exxon MobilTyson's acumen for not only business operations, but strategy, also put him in the position of leading the Global Aviation business for Exxon Mobil based in Brussels, Belgium, where he worked across multiple industry groups developing strategic customer segmentation solutions, operations and shareholder return requirements. He directed a $10 billion business with clients in over 50 countries and 500 locations that delivered over 40% in returns for Exxon Mobil and delivered $30 million per year in operating efficiencies. Mr. Tyson is an international business trailblazer, a global marketing and operations expert and a recognized name in the multinational oil and gas industry.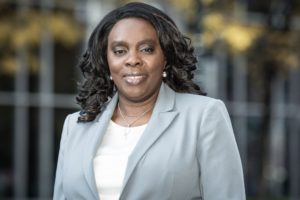 ABIOLA BANKOLE

CHIEF FINANCIAL OFFICER
Prior to this role Abiola served as Controller for the Evangelical Lutheran Church in America where she was responsible for managing the General Accounting, Receipts Processing and Accounts Payable team. In addition, she had oversight for the financial administration of the Endowment Fund Pooled Trust and the Deferred Gifts Program.
Abiola served as a financial and management consultant to the Newark Housing Authority, Miami-Dade Housing Authority, Memphis Housing Authority and the Louisiana Project-Based Vouchers for Permanent Supportive Housing.
Abiola was previously employed by the Chicago Housing Authority's HCV Program as Director of Finance. She was a member of the Executive team and under their leadership the agency was transformed from a troubled status to a high performer status.
Abiola has established a track record of success and accomplishments that have consistently improved client operations and exceeded target benchmarks. She is well-noted as an advisor that prepares, anticipates and delivers results through a team-focused approach and partnership. Her background includes diverse and increasing responsibilities in financial analysis, financial reporting, budgeting and forecasting, accounting, banking, bond financing, regulatory compliance, audit and project management. She is committed to protecting the integrity of the financial reporting process and has been instrumental in developing financial policy and procedures, delivering best practices, seeking out efficient ways of getting the job done and empowering staff through knowledge transfer.
Abiola earned a Bachelor of Science degree with Honors in Accounting from Obafemi Awolowo University in Nigeria, and a Master's degree in Business Administration (MBA) with concentrations in Financial Management and Control from the Kellstadt Graduate School of Business at DePaul University in Chicago. Abiola is a Certified Public Accountant in the State of Illinois, U.S.A and a Fellow with the Institute of Chartered Accountants of Nigeria.
Her professional and community involvement includes membership in the Institute of Chartered Accountants of Nigeria, American Institute of Certified Public Accountants and the Illinois CPA Society. Abiola served as a Finance Advisory Committee member for the City of Naperville School District 203 in Illinois, U.S.A from 2007-2010.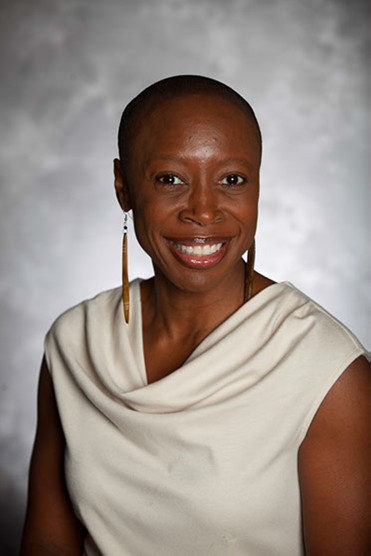 Paula Fontana

Vice President, Strategic Programming Initiatives
Paula Fontana was created to inspire and motivate others to be the best version of themselves in both her personal life through motivational Spoken Word, as well as her professional life through targeted programming and coaching.
Prior to joining the Association, Paula worked in MBA Career Management for 9 years where she developed and implemented student advising strategies and programming. While at Emory University's Goizueta Business School, she managed the career programming targeting diversity students and national MBA diversity conferences to increase student participation and success rates.
Before pursuing a career in higher education, Paula has 12 years of experience in marketing research and brand management in the consumer-packaged goods and textile industries. Paula earned her MBA from the University of Georgia and her Bachelor of Science degree from Purdue University.
Paula's commitment to understanding customer needs and creating products and programming to fill those needs, intertwined with her passion for impacting and enriching lives through diversity initiatives provides the platform to make an impactful difference in serving National Black MBA Association® members.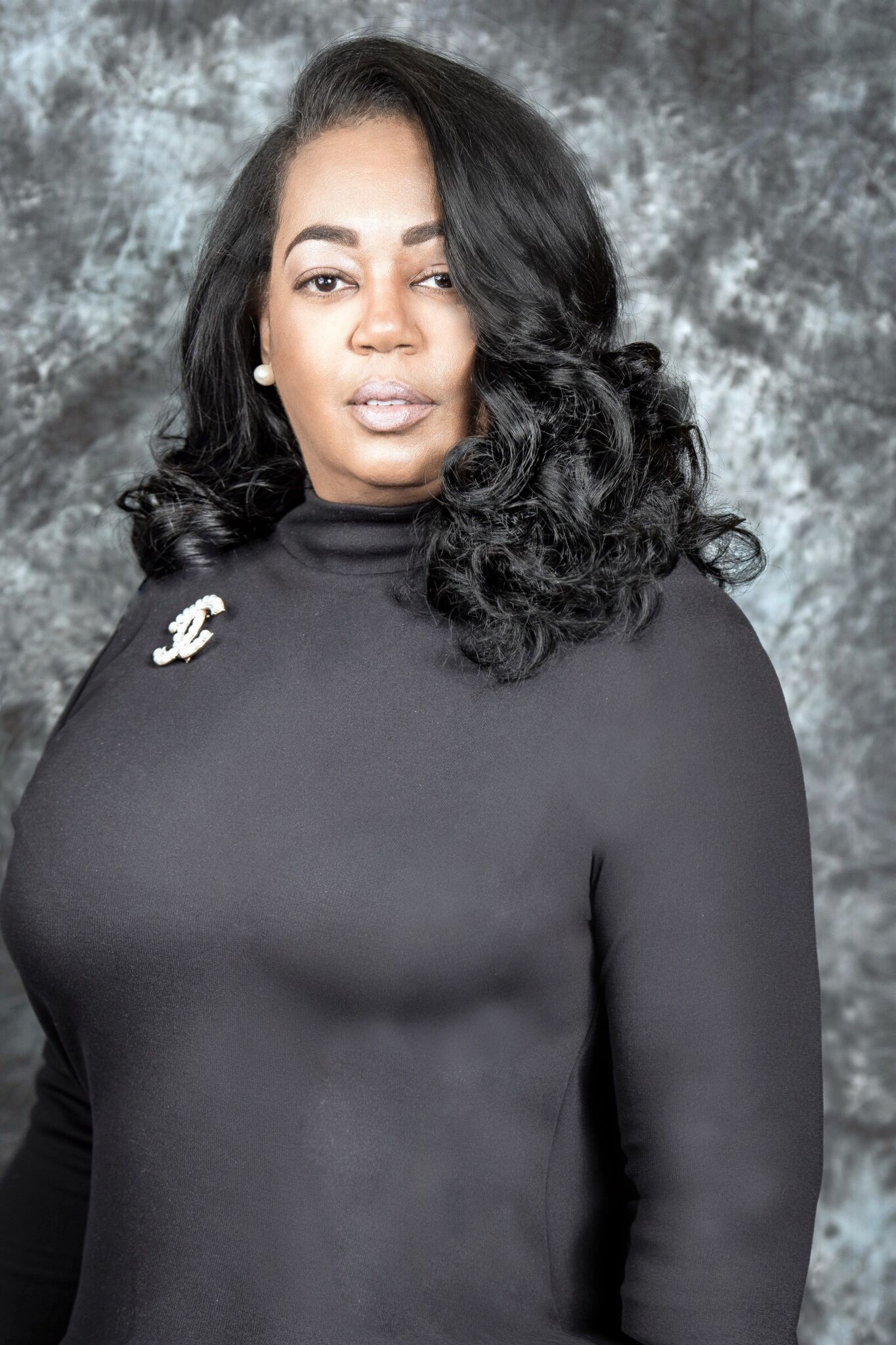 DEANNA HAMILTON
VICE PRESIDENT, PARTNER DEVELOPMENT
A lifetime member, with extreme passion for its mission, Deanna L. Hamilton serves as Vice President of Partner Development for the National Black MBA Association®, where she oversees the expansion and development of NBMBAA's brand visibility, impact, and financial resources in the marketplace. Deanna is responsible for the development and implementation of the marketing, communications, as well as sales strategies to support the NBMBAA's brand identity to ensure key stakeholder engagement.
Prior to serving the NBMBAA®, Deanna was Founder and former CEO of Circle One, Inc., a consumer product marketing and multi-format printing company specializing in commercial print, direct mail, specialty printing, packaging and point-of-purchase marketing collateral. Deanna's strategic vision, excellent leadership, organizational and analytical aptitude, along with her proven ability to influence business partners directly impacted Circle One's robust growth. Circle One was quickly established as an emerging leader in the print industry. Prestigious honors bestowed upon Circle One include, National Minority Supplier Development Council Regional Supplier of the Year, and Georgia Minority Supplier Development Council Supplier of the Year.
Deanna honed her craft in the Consumer Product Marketing and Printing Industry during her tenure as Chief Financial Officer of Origen Partners, an Innerworkings Company, responsible for the overall financial plan and accounting duties. As a strategic member of the Origen team, Deanna's business acumen directly impacted an astonishing 900% growth rate.
Continuing beyond the successful start of Circle One, Inc., Deanna's passion for The Art of the Deal drove her to launch a management consulting division under the banner, Circle One Associates. The enterprise specializes in private sector growth strategies for entertainment and sports properties. Deanna partners with her clients to identify their highest-value opportunities and most critical challenges then aids in delivering transformational strategies for business growth. Circle One Consulting offers a knowledge base and functional expertise in the key areas of Strategy and Corporate Development, Organizational and Operational Optimization, Capital Fundraising and Sourcing, Alternative Investment Diversification, as well as Finance/Accounting and Sales/Marketing.
Fortune 500 companies including Fiat Chrysler Automobiles, General Electric, and The Interpublic Group of Companies have entrusted Deanna to skillfully drive the financial thermometer of their organizations.
Deanna holds a dual Master of Science Degree in Finance and Management, and a Bachelor of Business Administration Degree in Finance from Walsh College.
Deanna has been honored with the Community Service and MBA of the Year Award by the NBMBAA®, Atlanta Chapter, Diversity Magazine's Top 50 under 50 Corporate Executives, Atlanta Business Journals' Top 25 Influential Women in Atlanta, and the Lincoln Motor Company Rising Star Award.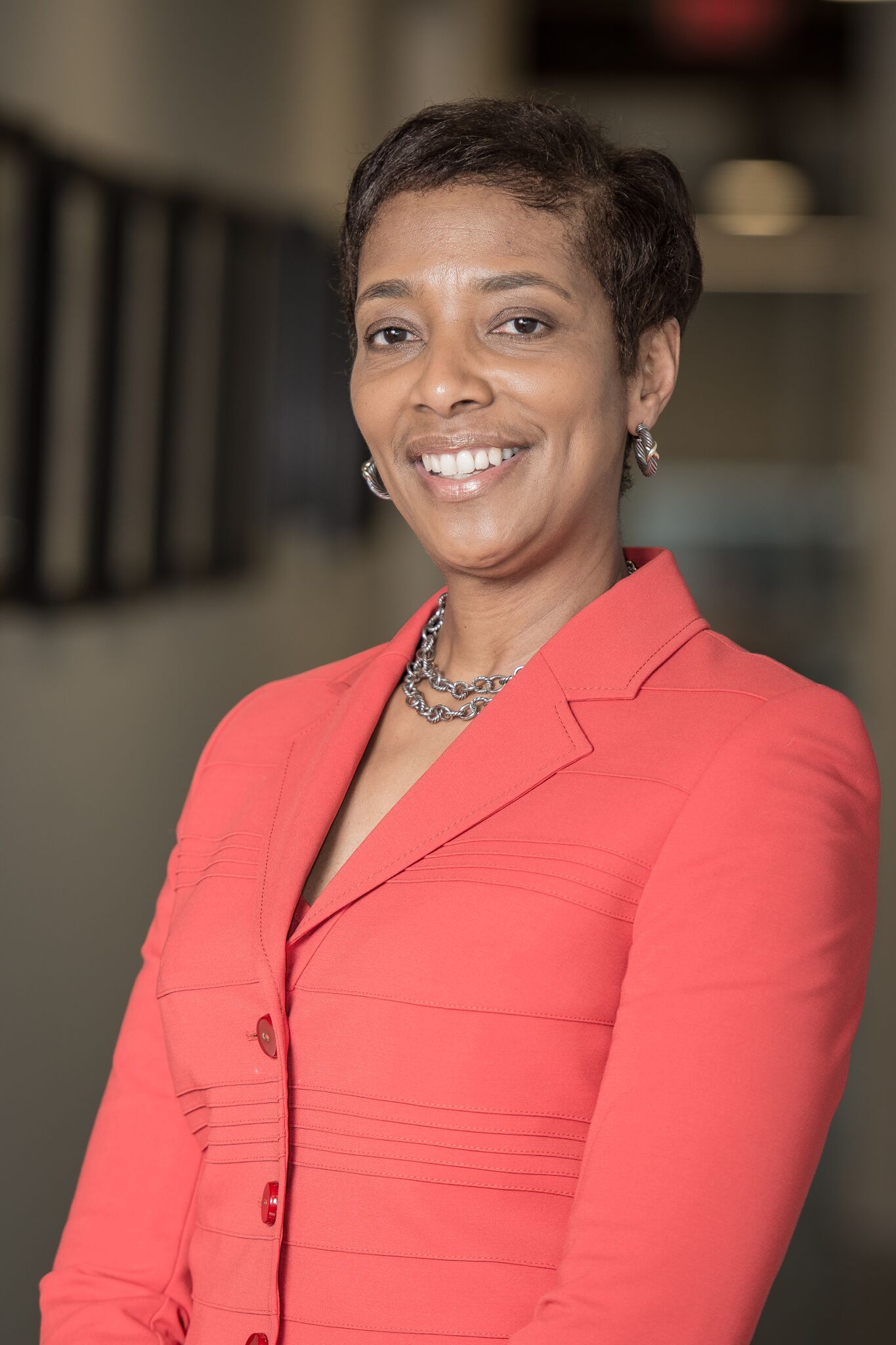 RITA PARKER

VICE PRESIDENT, MARKETING AND COMMUNICATIONS
Rita Parker, Vice President of Marketing and Communications, is a seasoned executive with cross-functional leadership experience in Operations, Sales, Marketing and Customer Experience. Rita will be accountable for the planning, development and execution of the marketing strategy and demand generation. She will be responsible for assessing brand strength as an enabler of career development and success for the members of the National Black MBA Association®. Rita reports directly to the President and CEO, Jesse Tyson.
Prior to joining the National Black MBA Association®, Rita served as Vice President of Sales for Brightview, where she executed growth strategies and transformed organizational functions. Known as a change agent, Rita has been instrumental at transforming and revitalizing the infrastructure of organizations, resulting in increased profitability and efficiency. In a previous role at Iron Mountain, she was responsible for Transportation, Logistics and Sales as the Vice President of Operations. At Iron Mountain, she was also selected to lead a new sales vertical in Healthcare/Life Sciences as the Vice President of Sales and Business Development. Rita's passion around leading and developing winning teams to successfully execute against key strategic initiatives was also instrumental in other leadership roles she held at Harland Clarke and Verizon.
Rita's professional and community involvement includes being a 30+ year member of Alpha Kappa Alpha Sorority, Incorporated, where she serves as Vice President of the Phi Pi Omega Chapter and Programs Development and Undergraduate Scholarship Chair and serves as a mentor to undergraduate members at University of West Georgia. She has been instrumental in executing programs impacting children and teens in her community that are underserved. She also serves in several areas supporting Alzheimer's Awareness, Habitat for Humanity and spends time volunteering at local schools and assisted living facilities working with the elderly.
Rita is a native of Georgia where she received her BA from Mercer University and attended an Executive Education Program at the University of Chicago. She and her husband Dewitt have two children, Miles and Erin.