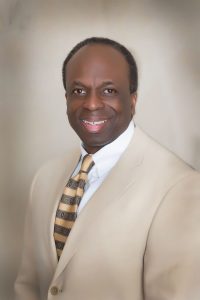 BRUCE E. THOMPSON

INTERIM PRESIDENT & CEO
Bruce E. Thompson has been appointed Interim President and Chief Executive Officer of the National Black MBA Association®. He is a seasoned executive with over 30 years of wide-ranging, high impact experience. His C-suite background includes serving as President of Hospitality Development Company, a hotel development, operating and ownership group; Chief Separation Officer at Arconic, with responsibility for leading the successful separation of a $14 billion company into two $7 billion companies; and Chief Financial Officer of VITEC LLC, a Tier One automotive supplier.
Bruce previously held the global role of Vice President – Internal Audit for Alcoa and its successor company, Arconic. He also served as Vice President – Business Analysis and Planning for Alcoa and in the global role of Vice President of Finance in the Building Efficiency group of Johnson Controls. He has led Finance organizations at Ford Motor Company and also has leadership experience in accounting, internal audit, SOX compliance, treasury, information systems, marketing, strategic planning, acquisition integration, project management, business separation and manufacturing operations.
Bruce served for three years as NBMBAA's Board Chairman. In this role, he led development of a transformational five-year strategic plan, oversaw double-digit growth in assets, membership and scholarships, and helped to ensure the Association's ongoing viability by driving achievement of fundraising targets, and improving financial oversight and controls. In addition to serving for nine years as a board member, Bruce led the board's Audit and Advancement & Development committees. Earlier in his NBMBAA® career, he held roles as Detroit Chapter President, Vice President and Treasurer as well as National Conference Co-Chair.
Bruce was a member of the Board of Directors of Arconic Foundation, a $320 million grantmaking organization where he was responsible for approval of major grants focused on STEM education. He also served on the Board of Directors of Iconics, a leading industrial automation technology company, and as Treasurer and a board member of CTK Credit Union.
A tireless advocate for diversity and inclusion, Bruce served as Steering Committee Chairman of the Alcoa/Arconic African Heritage Network and implemented programs that improved recruitment, retention and advancement of diverse employees. In addition, he played an active role in recruiting and student development as Campus Executive for Howard University. A champion of entrepreneurship, Bruce taught a graduate-level Entrepreneurial Finance course at Wayne State University. His civic and charitable involvement includes community and church volunteer work as well as sponsorship and fundraising for minority student programs, educational and cultural institutions, and scholarships.
A native Detroiter, Bruce holds an MBA from Stanford, an MPA from Princeton, and a BA from Howard University. He is the proud father of Ashlynn and husband of Veronica, an NBMBAA® lifetime member.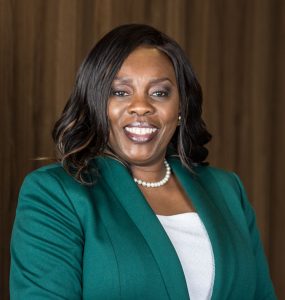 ABIOLA BANKOLE

CHIEF FINANCIAL OFFICER
Abiola Bankole serves as the NBMBAA's Chief Financial Officer, where her primary responsibilities are strategy and financial and operational management.  As a member of the senior leadership team, Abiola provides recommendations to the President based on financial analysis and projections, cost identification and allocation, and revenue/expense analysis.  She oversees long-term budgetary planning and cost management in alignment with NBMBAA's strategic plan and engages the Director of Development to align financial management with short- and long-term financial planning and projections.  In this role, Abiola oversees the implementation of budgets, and oversees the preparation of financial reporting materials and metrics for funding and the National Black MBA Association® board of directors; preparing and communicating monthly and annual financial statements and related reports and analysis. She also engages the board finance committee around issues, trends, and changes in the operating model and revenue/cost structure.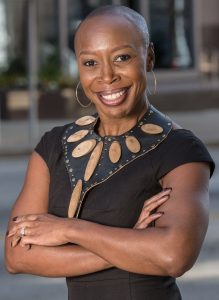 Paula Fontana

Vice President, Strategic Programming Initiatives
As Vice President of Strategic Program Initiatives, Paula Fontana's efforts are focused on the development, coordination, and implementation of new and existing programs and initiatives that help the NBMBAA® to fulfill its responsibility to our membership. Paula works to ensure that all programming is in accordance with the mission and goals of the NBMBAA®, which includes new initiatives to support the strategic direction of the organization.  To achieve successful outcomes of programming, Paula develops and implements long-term goals and objectives as well as establishing an evaluation framework to assess the strengths of the program and to identify areas for improvement.