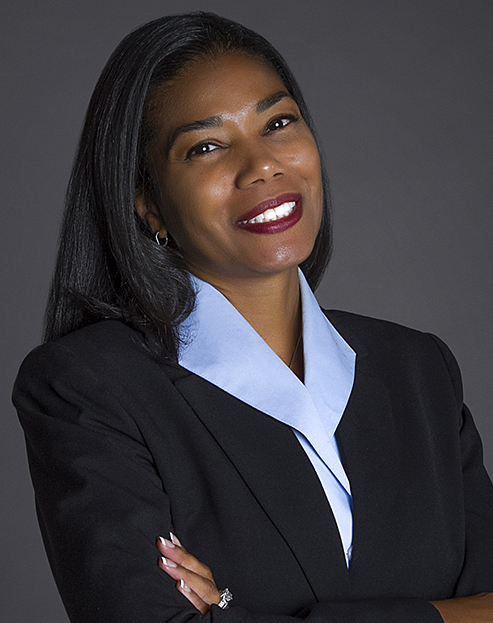 SHAWN M. GRAHAM, CPA

INTERIM CHIEF EXECUTIVE OFFICER
(CHIEF FINANCIAL OFFICER)
Shawn M. Graham is the Interim Chief Executive Officer, recently transitioning from her role as the Chief Financial Officer for the National Black MBA Association, Inc. She brings a wealth of knowledge and leadership in her 30 years of experience leading global and national corporations in various industries.
Shawn's experiences include global brokerage firms, performing due diligence on acquisitions for publicly traded broadcasting companies, training Business Managers, and setting up accounting software integrations. In her previous role as the Chief Financial Officer for the Fulton-DeKalb Hospital Authority (Authority), which is the owner of Grady Health System, she was responsible for the oversight and compliance of Grady's Pension Plan, endowment funds, investment strategies, uncompensated care reporting, bond issuance of the $250M Center for Advanced Surgical Services, and the financial statements of the Authority.
Born and raised in New York City, Shawn graduated from Lehman College with her bachelor's degree in Accounting; her Certification in Public Accounting from the Georgia State Board of Accountancy, and her Business & Executive Coaching Certification from FocalPoint in San Diego, California. She is a Fellow of the Georgia Society of Certified Public Accountants and a member of the Association of International Certified Accountants. In 2021, Shawn was selected to the Atlanta Business League's 100 Women of Influence, and in 2022 she received the League Leadership Award.
Shawn has always been passionate about working with the systemically excluded. Her community commitments include currently serving as Board Secretary for the Atlanta Business League, Board Treasurer for the Legislative Black Caucus of Georgia Foundation, Inc., and member of the National Coalition of 100 Black Women, Inc., Metropolitan Atlanta Chapter. In 2020, Shawn was appointed to serve a two-year term with the City of Atlanta Small Business Advisory Council.
Shawn's previous commitments include serving as a former Advisory Board member for Georgia Piedmont Technical College School of Business and Treasurer for Focus on Caring, created by Gray Television, which provided support for company employees in distress via employee-funded charitable contributions.
Shawn loves to travel and spend time with her twin grandchildren she is raising, Aiden and Alaina.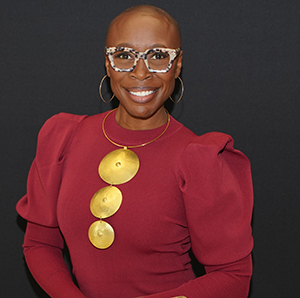 Paula Fontana

INTERIM PRESIDENT
(VICE PRESIDENT, STRATEGIC PROGRAMMING INITIATIVES)
Paula is the Interim President, recently transitioning from her role as the Vice President of Strategic Programming Initiatives for the National Black MBA Association, Inc. Paula's commitment to understanding member needs and creating initiatives and programming to fill those needs, intertwined with her passion for impacting and enriching lives provides the platform to make an impactful difference in serving National Black MBA Association® members.
Paula's efforts are focused on the development, coordination, and implementation of new and existing programs and initiatives that help the NBMBAA® to fulfill its responsibility to members. To achieve successful outcomes, Paula develops and implements long-term goals and objectives as well as establishes an evaluation framework to assess the strengths of the program and to identify areas for improvement. As Interim President, Paula is looking to continue that work.
With a global mindset, Fontana also led the Association's trade mission to Liberia and Ghana.
As a testament to her leadership and commitment to Black excellence, Fontana was nominated and selected to be a recipient of the 2022 BMe Vanguard Award. BMe Vanguards are a "collection of some of the brightest minds in fields such as business, education, public policy, culture, and social impact." Additionally, Paula serves on the Board of the Forum on Education Abroad and is a proud member of Delta Sigma Theta Sorority, Inc.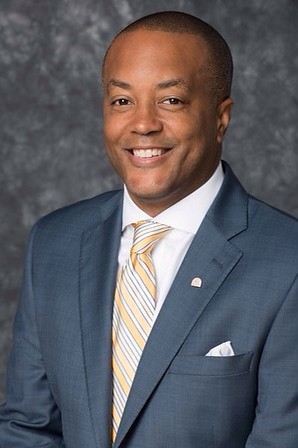 RODERICK DOUTHIT

VICE PRESIDENT, CORPORATE PARTNER DEVELOPMENT
As Vice President of Corporate Partner Development, Roderick Douthit has responsibility to drive revenue growth through sponsorship and fund development. He also will create and execute a sponsorship strategy that identifies new opportunities and grows the relationship with existing partners.
Roderick has over 25 years of marketing experience working at AT&T, Cox Communications, and SunTrust. Prior to coming to the NBMBAA, Roderick worked for Truist in Sports and Entertainment Marketing. During his nine years there he successfully negotiated sponsorships with NFL, NBA, MLB, and MLS teams, as well as properties like the Historic Ryman Auditorium.
A native of Winston-Salem, NC, Roderick received a Bachelor's degree from North Carolina A&T State University and a Master's degree from Georgia State University – J. Mack Robinson School of Business. Roderick is active in the community and serves on the Advisory Board for the MEAC/SWAC Challenge, Celebration Bowl, and Lakeside High School Touchdown Club.