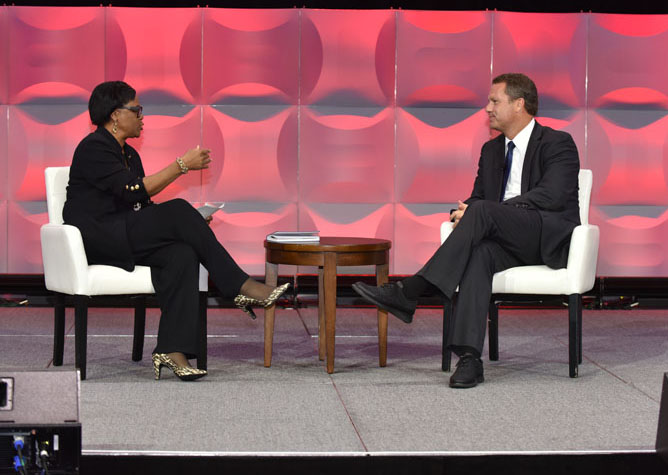 About the Annual Conference
Our NBMBAA® 2020 Conference & Career Fair: A Virtual Experience will feature some of the brightest thought leaders in business in addition to high profile business leaders who will lead empowering workshops and educational forums that are structured around three key tracks:  Education, Growth and Wealth Building.
Highly ethnically diverse companies are 35% more likely to
financially outperform less diversified companies.
Conference Sponsorship Opportunities
Looking for more exposure at Conference? The below events are available for sponsorship, but availability is limited. If you are interested in a sponsorship, please contact us to create a custom package that suits your needs. Contact NBMBAA® Partnership Development, pd@nbmbaa.org, for more information.
2020 Programmatic Sponsorship Opportunities
Educational/Developmental Events
Seize the Day
Mentor Conversations
Opening Keynote Sessions
Breakout Sessions
"Ask Me" Sessions
Empowerment Stages
Leadership Studio
Meet the Expert Panels
NBMBAA Case Competition®
Scale-Up Pitch Challenge
Celebrating & Networking Basics
Fitting in Fitness
Family Movie Night
MBA Live®
Branding & Media
Social Media Sponsored Content
Conference Magazine
Website
E- Blasts
Diverse Talent Acquisition
Create a pipeline of talent acquisition and professional development.
Brand Exposure
Increase brand exposure year-round to our diverse member base.
Corporate Social Responsibility
Support professional minority communities to drive greater overall economic growth
Positive Impact
Align your company with the positive social impact that NBMBAA® creates for our members and the Black community at large.