The National Black MBA Association® (NBMBAA®) held another Black Think Symposium on May 1, 2018 on the campus of Morgan State University. Leaders from the corporate, private, nonprofit, government and education sectors gathered to brainstorm on key topics tied to the educational landscape. LePra George, Director of Collegiate Partnerships opened the symposium and introduced President and CEO, Jesse Tyson who reinforced the need solidify additional pathways that will enable lifelong success for students who are transitioning into their careers.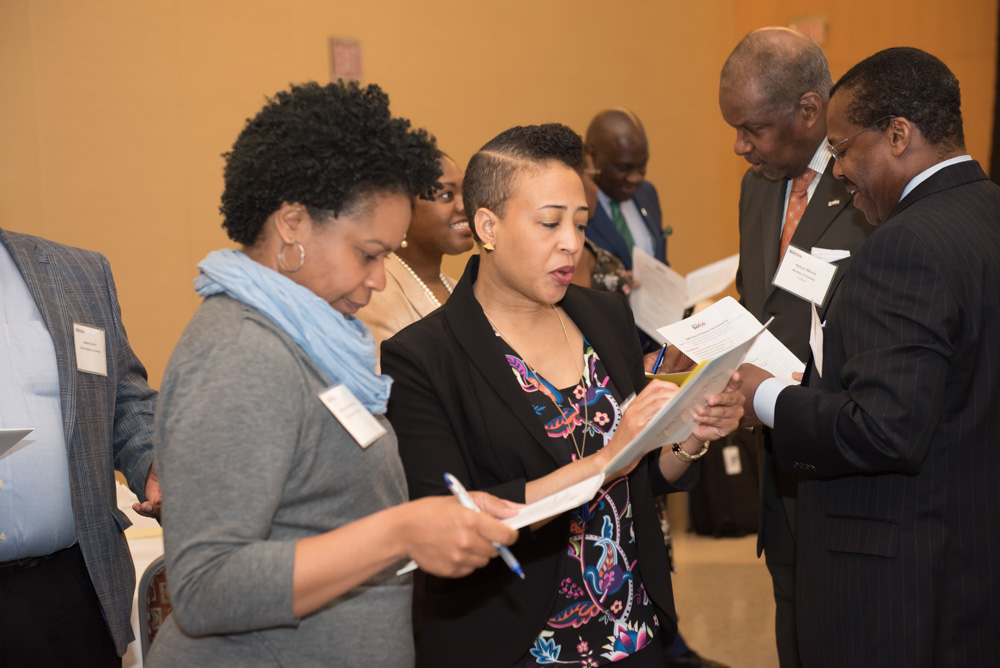 After an introduction and welcome from the Dean of the Business School, Fikru H. Boghossian PhD, Donald Comer, NBMBAA® Board Chair, reviewed the mission of the Association and thanked all attendees in advance for their commitment to reinforce the journey for success for Black students and professionals. The audience also heard messages from Dr. Damon Williams and a keynote message from Dr. Ivory Toldson, PhD who highlighted the need for Black people to reclaim their imagination and not invest in problems that might be put in their pathways to success but to advance solutions to propel their dreams and ambitions.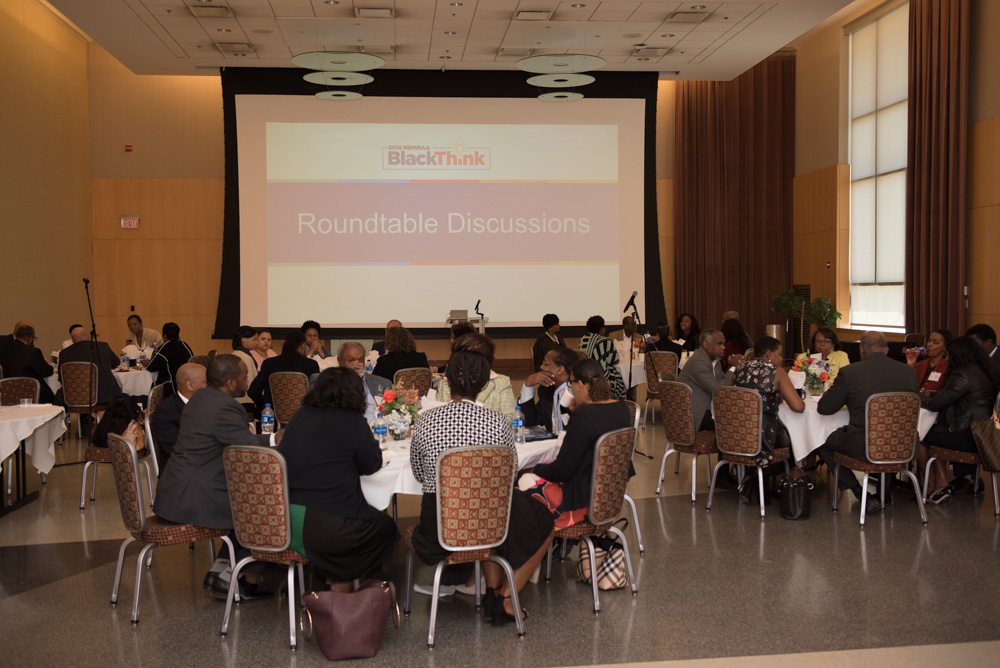 The leaders convened after lunch to tackle various questions that were tied to the challenges that students face at every level and how to enable the NBMBAA® to develop programming that would provide resources that would help close the identified gaps to better prepare for not only a solid academic experience but also a successful career.