ATLANTA–(May 15, 2018)–The National Black MBA Association® (NBMBAA®) announced on July 17, 2017 the formation of The Bakari Henderson Memorial Scholarship Fund in honor of Bakari Henderson, a 22-year-old aspiring fashion designer from Austin, and former member of NBMBAA®, who was tragically murdered on July 7, 2017 on the Greek island of Zakynthos. Bakari was the former recipient of the NBMBAA® China Europe International Business School (CEIBS®) scholarship, the world's largest EMBA program.
In an effort of continuing the legacy of education and cultural diversity and what Bakari meant to the NBMBAA®, the association formed the Bakari H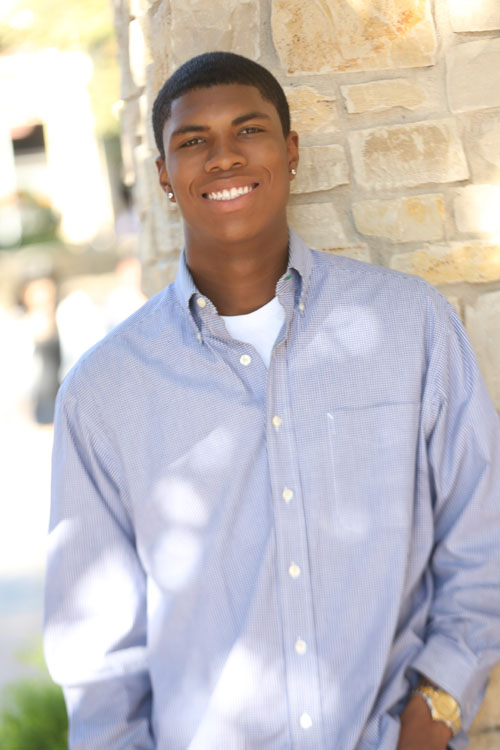 enderson Memorial Scholarship Fund to honor his memory by making it possible for others to follow his footsteps through the establishment of the scholarship. The educational scholarship fund aims to motivate future leaders to take advantage of every educational opportunity that allows them the exposure of studying abroad.
"Bakari Henderson was an integral part of what the National Black MBA Association® strives to accomplish through our mission to empower and inspire our next generation of leaders," said Jesse Tyson, President and CEO of the NBMBAA® and cousin to Bakari Henderson. "In his short life, Bakari demonstrated what it meant to not only be fearless in seeking all educational opportunities afforded to him, but also in how he lived his life, which was full of taking risks to obtain his goal of becoming an entrepreneur. Bakari exemplified what we strive to communicate to all young professionals that we touch, which is to maximize every opportunity and network with a diverse group of people."
The Bakari Henderson Memorial Scholarship Fund presents students with financial support to participate in a study abroad program while attending a four year college. With the scholarship now established, the goal is to award the first scholarship(s) to a desiring NBMBAA® member or former LOT® student in May 2019, which will depend heavily upon fundraising efforts. The scholarship will then be presented annually thereafter and will feature a process to track the experience of each awardee to create awareness around the benefits of how the experience can leverage the difference in their future careers.
For more information or to learn how to donate to the Bakari Henderson Memorial Scholarship Fund, please visit https://nbmbaa.org/bakari-henderson-memorial-scholarship-fund.
About National Black MBA Association®
National Black MBA Association® is a non-profit, 501(c)(3) professional member-based organization which leads in the creation of educational and career opportunities for black professionals. Representing more than 9,800 members within 45 professional chapters, 33 Leaders of Tomorrow® (LOT®) chapters, and 400 corporate and university partners, the organization is dedicated to developing partnerships that create intellectual and economic wealth in the Black community through its five channels of engagement: career, education, entrepreneurship, leadership and lifestyle. For more information, visit www.nbmbaa.org.
Read More:
https://www.businesswire.com/news/home/20180515005026/en/National-Black-MBA-Association%C2%AE-Announces-Establishment-Bakari