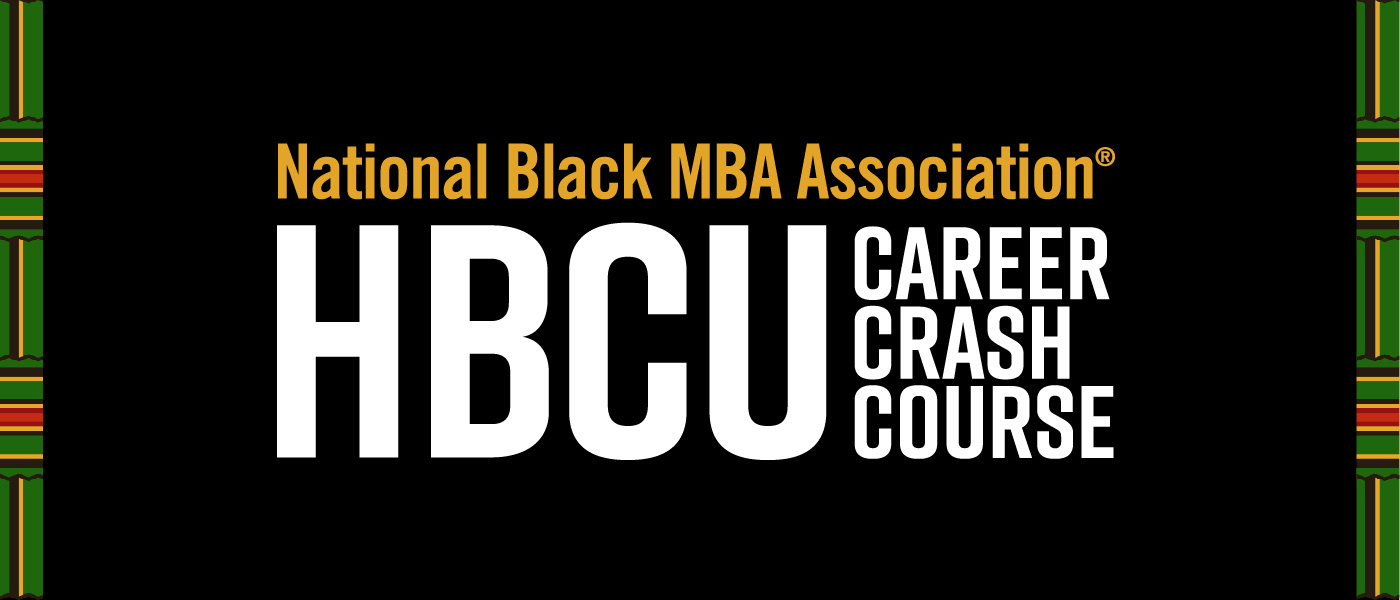 About the HBCU Career Crash Course
Before the COVID-19 pandemic began to immobilize the country, National Black MBA Association® planned to embark upon an HBCU Tour in order to engage with college students on their respective campuses to raise awareness about NBMBAA® and the resources provided to our student members. Given the new normal that we are now facing, we decided to convert the physical tours into a virtual tour titled, the "NBMBAA® HBCU Career Crash Course."
Rather than sustaining the usual "conference-centric" transactions with institutions, through this webinar series, we aim to establish early-stage professional development opportunities for undergraduate and graduate student members. The webinars will continue to evolve as we make certain to deliver content that is relevant to our largest stakeholder group (students make up 48% of our total member population). In order to accomplish this, our future webinar topics are based on feedback from current students and alumni.
HBCU Career Crash Course: Domino's… Beyond the Pizza
Wednesday, October 13
12-1 pm EDT
During the session, students will learn more about Domino's (beyond just making pizza), the types of positions they have available, the hiring manager's perspective, and some resume & interviewing tips!