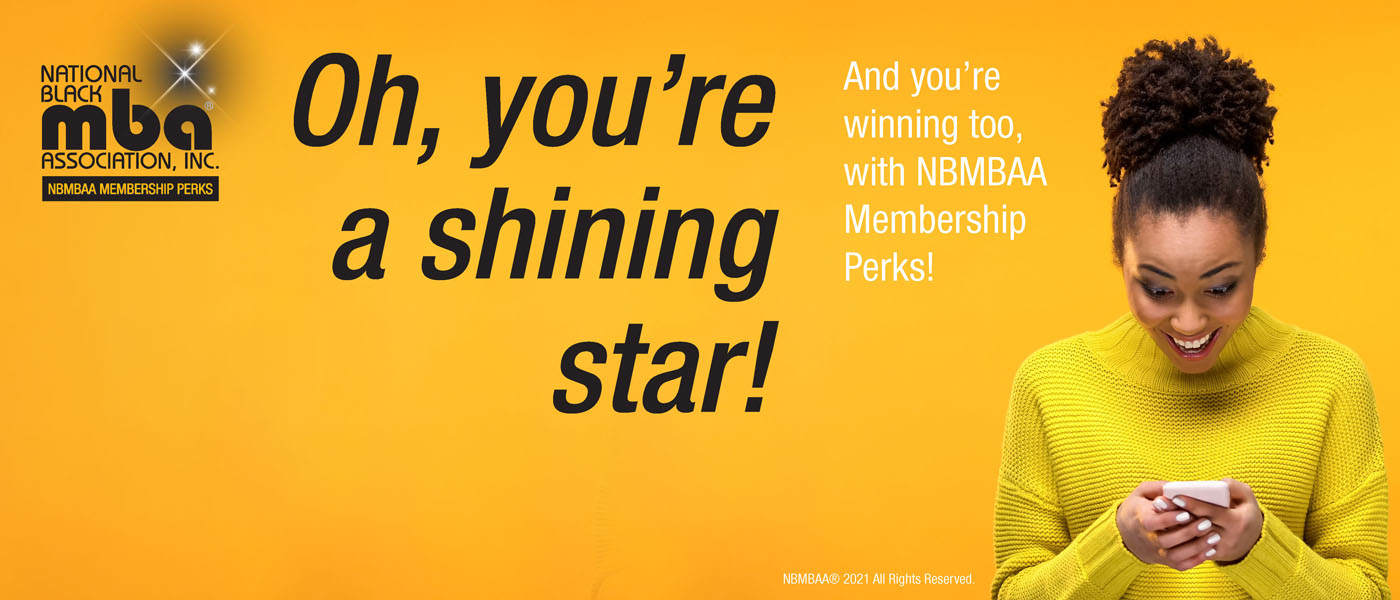 Exclusive Member Benefits
New! NBMBAA Membership Perks
Start saving money today. With National Black MBA Association Member Perks's private discount network, you'll get instant access to deals of up to 40% off food, shopping, and more.
Sign up to start saving today!
AmazonSmile
Amazon will donate 0.5% of the price of your eligible AmazonSmile purchases to the NBMBAA®.
Please choose the National Black MBA Association® as the charity you support!
Black Enterprise Magazine Subscription Discount
NBMBAA® members take advantage of  the discounted digital subscription to Black Enterprise magazine. Use the code NBMBAA.  Subscribe today!
BJ's Warehouse Discount
NBMBAA® members take advantage of BJ's Warehouse discounted memberships.
Regular Memberships $25 for 12 months, two cards ($55 value)
Gold Memberships $40 for 12 months, 2% off shopping, $.05 off gas per gallon ($110 value) Business
Gold Memberships $50 for 12 months, 2% back off shopping, $.05 off gas per gallon ($110 value) Personal
Offer not available in stores!
Call our personal BJ's Warehouse Representative James Brown at 404-838-6824.
CertifiNOWTM Discount – $701 discount for NBMBAA® Members!
CertifiNOWTM successfully launched the NEW 6th edition PMP® and CAPM® exam prep courses. The courses are now available for NBMBAA® Chapters and their members. To receive the member discount, you need to provide your Membership email address and the following PROMO CODE NBMBAA2021. Click here to learn more here.
GMAT Test Prep with Princeton Review
NBMBAA members save 15% on The Princeton Review GMAT courses and tutoring. To receive your discount, enroll online at www.princetonreview.com using the promo code NBMBAA15 at checkout or call us at 800-2Review (800-273-8439).
Questions? Email Maximilian.Smith@review.com.
McKinsey & Company COVID-19 Effect on Minority-Owned Small Businesses Report
NBMBAA® board member Shelley Stewart III, Partner at McKinsey & Company, co-authored a report entitled, "COVID-19's Effect on Minority-Owned Small Businesses in the United States." This report sheds light on how the already vulnerable minority-owned small businesses need to brace for disproportionate impact. 
Read the report here.
NBMBAA® Webinar Academy Archive
As a member, you have unlimited access to past webinars in the Webinar Academy here.